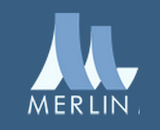 Digital rights agency Merlin has posted the results of its 2017 member survey, reflecting a snapshot of the independent music label industry. Merlin's revenue distributions have increased 52% year-on-year to $353 million. That marks an eightfold spike in member payouts within the past four years.
Audio streaming is the majority of digital revenue for 64% of Merlin members, compared with 46% in the 2016 results. In the latest responses, 39% of members said that digital income represents more than three-quarters of their overall revenue. Merlin now has partnerships or licensing agreements in place with several top audio streaming brands, including Spotify, Pandora, Google Play, SoundCloud, YouTube Red, Vevo, and Deezer.
CEO Charles Caldas shared the data at the A2IM annual meeting. "Over the past 12 months, we have witnessed a great leap forward. Audio streaming is now dominating Merlin members' digital business, and we are continuing to see the vast majority of our independent labels thrive under what are very different market dynamics," he said. "As a global-facing agency, it is especially pleasing to see such consistent international growth, and the continuing over-performance of Merlin-licensed repertoire on paid subscription tiers. Clearly, the labels we represent and the artists they support hold a unique value to music fans the world over."
The results did reflect negligible revenue growth from video streaming. Based on Merlin's analysis of several billion streams, audio revenue growth is outpacing video at more than 3-to-1.