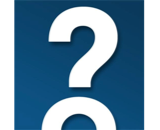 Will Pearson and Mangesh Hattikudur, co-founders of media company Mental Floss, are departing their business to join HowStuffWorks. The duo will be launching a new podcast under the HSW banner this spring. No details have been revealed yet about the upcoming show.
HowStuffWorks is a top podcast publisher, regularly sitting in the top five of the monthly rankings from Podtrac. In February, it posted a U.S. audience of nearly 2.99 million uniques.
The addition of Hattikudur and Pearson marks a shift for the media veterans. For 15 years, Mental Floss has been a popular online source of quizzes, trivia, and unusual factoids. The founders' interest in flipping to podcasting is yet another sign of the potential for the audio format to take off in the coming years. Awareness of podcasts has been steadily growing and the potential for further increases in audience size and advertising opportunities have made the space appealing for many media leaders.