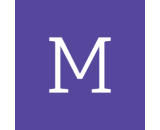 In the Magellan monthly podcast advertiser report released today, we learn that Leesa Mattress and Harry's Razors are two new advertiser's in the top 15 podcast advertisers for May.
Leesa mattress started advertising in podcasts in September 2017, by Magellan's reckoning. In May, the company placed nearly five times more ads than the month before — two thirds of them in comedy podcast. The company chooses host-read endorsements.
Harry's Razors also started swimming in podcast water in 2017. In May, Harry's sponsorships appeared in 49 podcasts, 31 of which were new shows for the company's marketing, in a mix of pre-recorded and host-read.
The Magellan top 15 for May:
ZipRecruiter
Geico
BetterHelp
Quip
ThirdLove
SimpliSafe
Squarespace
Audible
Capital One
Leesa Mattress
Harry's Razors
HelloFresh
Stamps.com
Postmates
SeatGeek