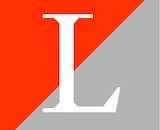 Plenty of podcasts are informative, but formal educational content is an emerging niche within the audio field. Lyceum is a new operation that exclusively provides educational audio programming. The business will produce original podcasts and audio courses, as well as helping existing educational podcasters to connect with audiences. The company is an initiative from Himalaya Media. The beta version of its app is available for both iOS and Android.
On the business side, Lyceum's model lets listeners make one-time purchases to specific creators or fund them with monthly subscriptions. The company has more than 700 podcasts in its catalog and is working with more than 50 creators on enhanced learner engagement tools.
Lyceum's first two original shows are Writ Large and DECODE: Silicon Valley. The former will have Lyceum President and Co-founder Zachary Davis in discussion with scholars about impactful books. The latter will feature the personal stories of startup entrepreneurs.
Davis is a founding member of HarvardX, organizer of the Sound Education conference, and host of the Ministry of Ideas podcast. Co-founder Galen Beebe is an editor at Bello Collective and former managing producer for Ministry of Ideas.
'Education gives us the tools to live more joyfully and find solutions to our shared social challenges," Davis said. "Our increasingly busy, screen-saturated lives make audio the perfect medium for life-long learning. We want to make it easy for anyone to learn from the world's best teachers."