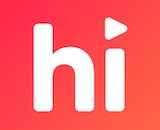 Companies are still pushing into podcasting at a fast and furious pace, and the latest new venture is coming to the field with an impressive bank. Himalaya is a podcast network launching in the U.S. this week with initial funding of $100 million. Its backers include China-based Ximalaya FM, private equity firm General Atlantic, and global quant trader SIG. The staff includes Peter Vincer, who helped podcast app Castbox grow from roots in China to a noteworthy operation in the United States.
It's entering the U.S. market with a score of content partnerships, including Acast, Panoply Media's Megaphone, Studio71, Starburns Industries, and the Dallas Mavericks. The Himalaya app will have features such as subscription importing, early access to select shows, and episodic playlists. The networks's shows will be available across most podcast platforms and won't be gated behind paywalls.
"It's taken us up to this point to realize you can be a platform and you can do right by creators by helping them grow their shows and giving them maximum money and also not sticking everything behind a paywall," Vincer, VP of global partnerships, told Fast Company. "Ultimately, that hurts creators, and it's not the best decision for the platform, because, sure, we could drive more traffic if you can only hear it here, but we'd be limiting the audience."
Shows on Himalaya will have a blend of methods for driving audience growth, engagement, and monetization. Vincer said he expects the network to have hundreds of shows available by the end of this year. The operation will likely need every penny of that $100 million to achieve those lofty goals. But the combination of the large bank and the expertise of Ximalaya FM, a Chinese podcast network that boasts 400 million downloads and a top spot in China's App Store, could set Himalaya up for success.