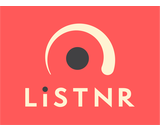 LiSTNR, the audio app from Southern Cross Austereo (SCA), the Australian entertainment company, has announced an executive appointment and new hire, both intended to burnish the music playlists furnished in the apps.
Kate Casey has been promoted to LiSTNR Senior Music Curator. Rising in the department where she's been working, Casey has been leading the music curation across the 25 LiSTNR stations and has worked with SCA for almost four years as a music scheduler.
Expanding the team is Ashlee Carroll as LiSTNR Music Curator. She comes over from YouTube Music in Australia and New Zealand, where she was a music curator. Her background includes stints at MTV, Viacom International, and ABC.
"LiSTNR's investment in dedicated music curators reinforces our commitment to growing exclusive music programs and content, said Mickey Maher, SCA Heda of Music. "Kate and Ashlee bring extensive music knowledge and skills to the roles and will work closely with Adam to curate music to suit listeners' moods and lifestyles, as well as genres they already love or can discover on the LiSTNR app."
.