In Magellan AI's latest monthly report of top podcast advertisers, tracking July activity, we see many of the same brands that have populated the Top 15 Spenders list for the last several months. BetterHelp, the online therapy service which every avid podcast listener has heard about, retains the #1 position it captured in the June list.
In fact, as we review the last four reports, BetterHelp has been the top advertiser in April, May, June, and July. Over those four months shows only two advertisers who appeared for the first time in July — Policygenius and Credit Karma: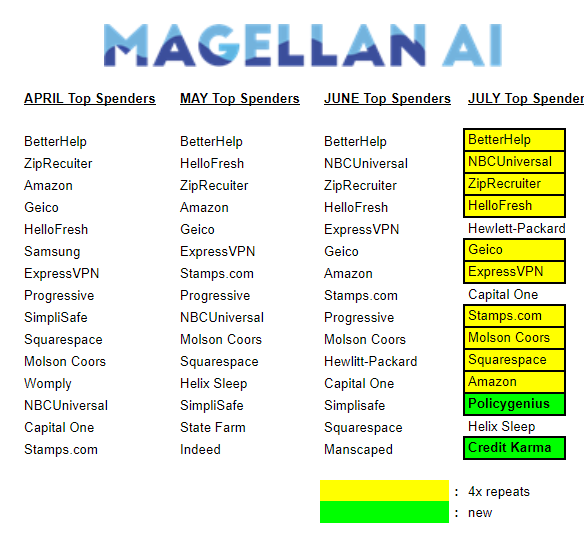 Magellan's Top 15 Movers & Shakers list, which ranks the highest spends among advertisers which increased their month-over-month commitment to podcasting the most. Jelmar, producer of home cleaning products, bought $634,000 of podcast ads, following zero spend in June — one of four brands which leaped from zero buys in June to six figures in July.
Here is the top Movers & Shakers list for July: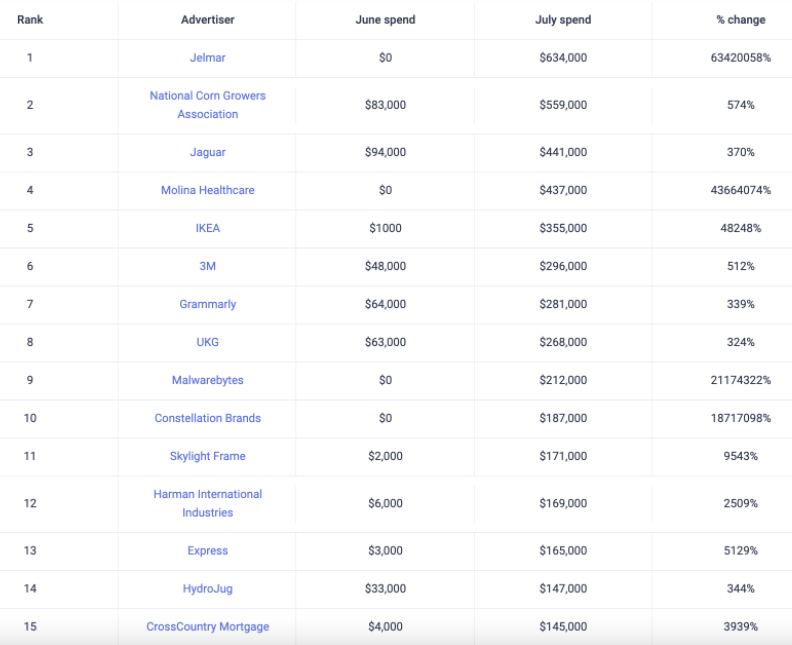 On Tuesday (Aug. 24) Magellan will host its monthly webinar presenting the July numbers. Go HERE for free registration and a reminder.
.