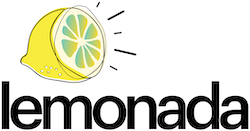 Lemonada Media, the podcast network founded in 2019 which produces shows offering "an unfiltered version of the human experience," announces today that it has formed a newly created sales and partnership division to represent its dozen-or-so shows.
"In an effort to make life suck less, Lemonada provides a robust advertising platform, one that is nonpartisan and deeply engaging, with uniquely amiable host-read ads," the company says. The network's audience is primarily female, which Lemonada describes as "a brand magnet."
The new proprietary sales team is led by Eli Kramer, Director, Business Development, alongside Ruby-Powell Dennis, Director, People & Partnerships, and Val Bodurtha, Business Development Associate.
"We have established personalized, custom sponsorships with
leading brands
," said Kramer, "and we also take pride in partnering with national nonprofits and foundations including The Jed Foundation, The Marguerite Casey Foundation, The Commonwealth Fund, and Campaign Zero further their impact by reaching our mass market audience."
"Lemonada has an ambitious growth plan for 2021 and beyond. As we continue to grow our podcast slate this year and in future years, as well as launch our new Lemonada studio, BEING Studios: Audio Reality™, this is the right moment to steer our own sales efforts, further carving out Lemonada's space in podcasting with new sponsorship and partnership opportunities," shares CEO Jessica Cordova Kramer.
We note that SuChin Pak, a host of Lemonada's podcast Add to Cart," is the primary host of this week's IAB Podcast Upfront.
.