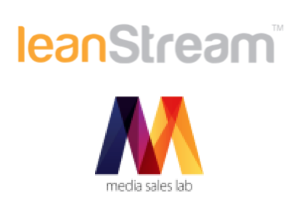 Digital audio companies leanStream and Media Sales Lab announced that they have merged into a single entity. The company will combine the audio ad network of Media Sales Lab with leanStream's global audio streaming network of more than 400 radio stations. The merger is effective as of June 1 and the new business will retain the name leanStream. The new leanStream will offer a single source for publishers and advertisers to help them connect with online audiences.
"We are thrilled to join forces with Media Sales Lab, as this merger presents significant new value to our customers," said David Huszar, president of leanStream and the new company's chief operating officer. "Now, in addition to providing premium streaming services we can begin to help our customers fulfill the promise of digital audio as a source of one-to-one revenue creation."
"We are fully committed to the development of digital audio sales as a source of revenue for broadcasters, music streaming services, podcasters, and high-value audio inventory placements for advertisers," said Chris Nimigon, president of Media Sales Lab and chief revenue officer of the new company. "The merger with leanStream provides us with shared resources and powerful new tools to better serve our customers and advertisers needs."
Media Sales Lab was responsible for producing the inaugural Digital Audio Advertising North Summit in Canada. Now, leanStream will be presenting DAAN. RAIN founder and AccuRadio CEO Kurt Hanson is giving the keynote speech at the free event. DAAN is scheduled for July 11 in Toronto.
"We are absolutely thrilled to be hosting DAAN 2017 Digital Audio Advertising North Summit in Canada," Nimigon told RAIN News. "The audio market is developing in Canada and this is a great chance to learn more from industry leaders like Kurt Hanson, hear research from Nielsen, and to gain valuable advertiser and agency perspectives on the digital audio space. We are looking forward to a great first event!"