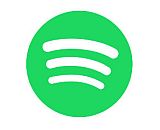 Spotify usually has a slew of new features in testing at any given time. The latest to get a public appearance is called Stories, and it lets the user add some video recordings to their audio playlists. These can be a clip of the person or a snippet of the song with album art as the visual.
For now, the Stories feature is being tested gradually and only with influencers. Makeup and style YouTuber Summer Mckeen is the first person to try out the tool, although it seems that Spotify expects to have other entertainment and lifestyle figures receive access in the near future. The current plan doesn't appear to include a Stories offering for artists, meaning it's being aimed more as a method of discovery and engagement rather than promotion.
Only listeners on the mobile apps will be able to see Spotify Stories, although both iOS and Android are supported.
"At Spotify, we routinely conduct a number of tests in an effort to improve our user experience," a representative told TechCrunch in confirming the latest experiment. "Some of those tests end up paving the path for our broader user experience and others serve only as an important learning. We have no further news to share on future plans at this time."