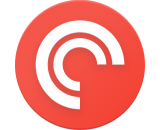 Pocket Casts is planning to roll out a content update to its podcast listening platform. Both the iOS and Android versions of its app will get curated playlists that aim to provide new discovery tools to listeners. Both podcast networks and individual industry leaders will provide listening suggestions.
The curated lists from individuals will feature Marques Brownlee, Caroline Crampton, Arielle Duhaime-Ross, Matt Gourley, James Kim, Jenny Kaplan, Justin McElroy, and Kathy Tu. Wondery, WNYC, Podglomerate, Maimum Fun, Vox, Earwolf, NPR, and Radiotopia are the publishers participating in the first network highlights playlists.
The app update began rolling out this week, while the curated lists are slated to debut in February.