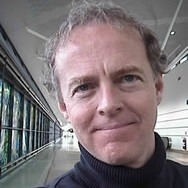 In 1962, a confluence of events occurred that eventually disrupted and transformed U.S. retailing: The first two Wal-Mart stores were launched in Arkansas by five-and-dime store owner Sam Walton, the first Kmart was launched in Michigan (followed by 17 others that year) by five-and-dime chain owner S.S. Kreske, and the first four Target stores were launched in Minnesota by traditional department store owner Dayton's. It was a busy year.
As you have probably read, Target finally expanded into Canada a couple of years ago — about 20 years behind Wal-Mart — and a recently-hired CEO announced yesterday that they're shutting all 133 stores down.
Why the failure, and what lessons can we learn for ourselves here?
(1) You have to get in early
Even though Wal-Mart didn't arrive in Canada until the 1990s, it was still the first big retailer of its type in the country, so it grabbed the "pioneer" and "leadership" positions in consumers' minds.
The parallel point in our industry is that there will be new Internet radio brands launched in some future years that compete with Pandora (and the other brands that exist today), but it would be far better for those new brands if they had launched in 2008 than if they wait until, say, 2018.
(2) You have to highlight your distinctiveness
What made Target such a success in the U.S. over the past couple of decades was its reputation for mixing in distinctive, stylish, and chic merchandise — often exclusive to Target — in the merchandise mix.
Unfortunately, Target's entry into Canada coincides with a four-year run by a CEO Gregg Steinhafel (from the famous Milwaukee Steinhafel's retailing family) who let that image fade across the whole chain. (Go into any Target store today and you will be hard-pressed to find many products that distinguishes it from any modern Wal-Mart.)
If you're famous for something — in radio's case, that could be certain personalities, or a long history with a ball club, or a distinctive online user interface — you need to keep doing what brought you to the party. Rather than letting it slide, you should continually try to punch it up.
(3) You have to be operationally excellent
Target's Canadian launch was flawed by being out of stock of loads of items and thus filled with lots of empty shelves. (The Toronto Star writes, "Visitors are greeted at that selling floor with displays of what appears to be randomly selected junk … Target Canada has had few rivals in displaying what meagre volume and variety of goods it carries so unattractively.")
Also, the Canadian launch period coincided with a massive data-security breach during Christmas 2013 that supposedly would've been avoided had management paid more attention to their IT department.
So don't think you can get away with streams that don't work or that are of insufficiently high quality, clumsy ad insertion, or playlists that are either too repetitive or have too high a percentage of dreck.
Conclusion
In conclusion: Target's unsuccessful foray into Canada was not such a big bet that the company is at risk of total failure — it's not going to turn it into another Borders or Circuit City or Blockbuster or Radio Shack or (maybe) Sears — but it's hard to imagine how it could have been done worse.
Note what they did … and then don't do that!