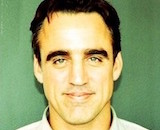 Digital music services company Kobalt announced that it has hired Rian Liebenberg as its new chief technology officer. He joins the business after holding several officer posts at Schibsted ASA and Schibsted Media Group. Liebenberg is taking over the CTO role from Richard Thompson, who has chosen to step down and will provide advice as Kobalt's emeritus CTO.
"I'm super excited to be joining Kobalt Music," Liebenberg said. "This opportunity ticks all the boxes I value dearly: a passionate, smart and committed team, a tremendous learning opportunity, the ability to help make the music industry a better place for musicians, while helping rapidly building teams, products and the business."
"Rian's unique and successful career in building and scaling technology teams is the exact combination of technology, creative and leadership DNA that Kobalt needs in this next phase of exponential growth," CEO and Founder Willard Ahdritz said. "I am confident that Rian's experience and leadership will play a key role in Kobalt's future growth." He also thanked Thompson for his longstanding guidance and continued involvement with the company.