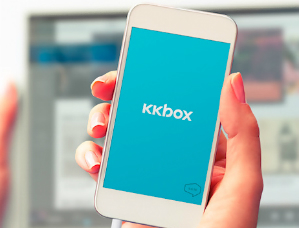 KKBOX, a leading Asian streaming music platform, has obtained a $104-million venture investment from GIC, which the company calls "Singapore's sovereign wealth fund." The company says it will use the money to develop its listening platform and expand to new markets.
KKBOX claims market leadership in Taiwan and HongKong, and serves about 10-million listeners across all its markets. The platform launched in Japan in 2011. KKBOX has also cracked the markets in Singapore, Malaysia, and Thailand.
Spotify's imperialistic globa expansion creates some Asian overlap — all of KKBOX's territories except Japan. KKBOX's asdvantasge is first-mover relationships with local labels, which furnish most of the hit songs that Asian listeners want.
KKBOX is increasingly recognized as an important distribution outlet for recording artists everywhere. Distribution enabler TuneCore recently added KKBOX to its slate of distributors for TuneCore's clients, most of whom are independent musicians. TuneCore CEO Scott Ackerman told RAIN that KKBOX is "like the Spotify of Asia." That's a testament, considering Spotify is in Asia.
In March, 2011, KKBOX received investment (amount undisclosed) from phone maker HTC, according to CrunchBase.