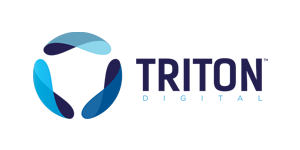 Kast Media, the #11 podcast publisher in Podtrac's monthly Top 20 Podcast Publishers list for December, has loaded its podcast business into  Triton Digital's delivery, measurement, and monetization products.
Hosting will be accomplished via Triton's Omny Studio subsidiary, and enterprise hosting platform. Kast will start being measured into Triton's Podcast Metrics product. Further, Triton will  deploy its ad-serving and programmatic facilities into the deal.
Kast Media publishes 51 podcasts (according to Podtrac) across many categories. In December the group served over 28-million downloads and streams to an audience of nearly 5-million unique listeners. Known hosts include Sarah Silvereman and Penn (minus Teller).
"Triton's suite of podcast technology delivers a mix of power, sophistication, and feature-rich capabilities that are best-in-class," said Colin Thomson, CEO at Kast Media. "We share a vision to drive the podcast space forward in both listener experience and revenue optimization. We are thrilled to be working with Triton and look forward to leveraging their tools and knowledgeable team to scale our podcast content, reach more people, and further increase revenue."
"We are pleased to be providing Kast Media with all that they need to seamlessly grow, promote, measure and monetize their podcasts," said Sharon Taylor, Managing Director at Triton Digital. "We are confident that our comprehensive podcast platform coupled with our transparent advertising technology and validated measurement service will provide Kast Media with the tools, automation, and insight needed to grow and scale faster than ever before."
.