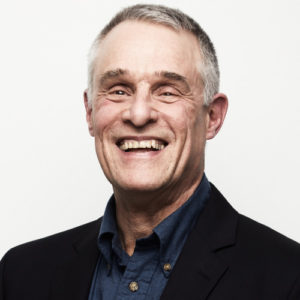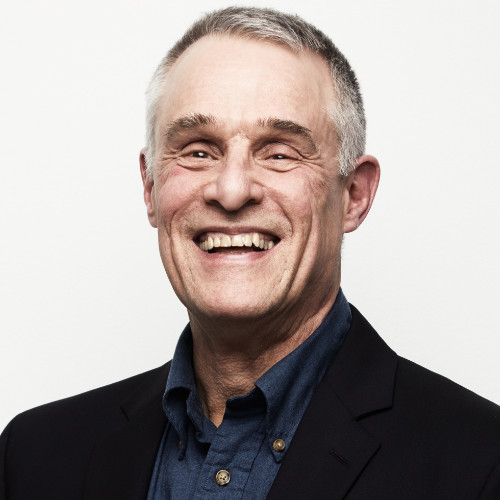 This guest column by Jeff Vidler, President and Founder of Signal Hill Insights Inc. in Ontario, was first published on the Signal Hill blog. Jeff Vidler is a regular speaker at RAIN Summits, and is the co-producer of the Canadian Podcast Listener Report.
---
There's a new meme for 2020: "We're no longer working from home; we're living at work." It really captures the new reality, doesn't it?
A lot of us have been "living at work" since early March. And while we should be thankful that we have a job and don't have to put ourselves in danger on the front lines, our lives have been turned inside out. That includes our media habits, especially our audio listening.
Some of us will be going back to the office in the next few months. But increasingly it looks like many of us will be working from home into 2021 and beyond—for at least part of the time.
It's kind of a win-win. Most new-at-home workers like the flexibility of their new workplace and they feel productive. Meanwhile, employers like the potential savings of having fewer people in brick-and-mortar offices. That makes remote work a near certainty post-pandemic, with a whole lot of people bringing a whole new set of needs to the way they listen to audio.
We've already seen the impact on how audio is consumed during lockdown. With no morning commute and no need to get yourself and your household organized for a day out of the home, ratings are showing that radio's morning drive is taking a back seat to midday listening. Podcast apps have also seen a shift in listening, with the morning and afternoon listening peaks disappearing.
Radio, for its part, has faced industry-disrupting challenges before. Back in the 50s, radio faced new technology in the form of television and re-invented itself as format radio. Radio responded again in the 70s. As women entered the workforce en masse, Adult Contemporary (AC) emerged as a dominant radio format by playing music that "everyone at the office can agree on"— soft rock music that slips comfortably into the background at the office.
What happens though when "listen at work" becomes "listen at home while you work"? New at-home workers say the one thing they miss the most about their workplace are the in-person interactions with their colleagues. That suggests an opportunity for radio to bring the kind of playful chatter that you got around the water cooler into your home. And that just so happens to play to radio's unique value proposition in the audio landscape—companionship.
A possible model for a "living at work" radio station is already out there. A dominant ratings performer since it launched 10 years ago, Now! Radio in Edmonton plays lots of music but peppers it with a stream of text and caller interaction as their hosts engage listeners by encouraging them to "join the conversation." It still early days for many people working from home, but it's interesting to note that Now! and its sister station Today in Calgary have both weathered the COVID ratings upheaval far better than other AC and Hot AC stations.
With less demand for radio that plays music that "everyone at the office can agree on," could there be more opportunities for specialized formats? Alternative, Rock and Country stations have all shown greater ratings resilience in both Canada and the U.S. than mass appeal Pop formats. In one of his recent blogs, the keen-eyed radio observer Sean Ross mentions that he's also seen surprisingly strong ratings from the even more specialized formats of Classical, Classic Country and Contemporary Christian formats. Sean suggests that radio consider shifting its focus to time spent listening, especially with the reduced importance of the morning commute.
Podcasting is also seeing a big impact from listeners working at home—in some ways, even more than radio. Recent research we've done for The Canadian Podcast Listener shows that podcast listeners are well represented among new at-home workers, being 59% more likely to be newly working from home than other Canadians. That makes sense. Being better educated and more affluent than their cohorts, podcast listeners are also more likely to have an office job that can easily be handled from home.
That also explains the immediate drop in listening that many podcast apps and publishers saw in the early days of sheltering, especially during commute times. Overall listening has since ticked back up as podcast listeners seem to be developing new habits.
Possible opportunities for podcasting as many listeners settle into working from home:
Escapist podcasts (like comedy or fiction) to break the monotony of staying home, especially as new TV and film production has ground to a halt.
Springboarding from that, podcasters have a unique window to develop intellectual property for film or TV, armed with the cultural capital they've built with their listeners.
More time at home means more opportunity to listen via smart speakers. (New types of podcasts may be needed to meet that opportunity—brief, bite-sized content for example.)
More video "podcasts"? With their proximity to Wi-Fi and their laptops, homebound listeners may be looking for a more complete experience with their favourite content. Spotify's recent moves suggest they may be betting on that to be part of the future.
What Opportunities Do You See for Audio?
This blog throws out some conversation-starters for what audio could sound like once the pandemic fades and as radio, podcasts and streaming respond to a big slice of their audience newly "living at work."
If you see other opportunities, I'd love to hear them. Connect at signalhillinsights.com, or shoot me an email (jeff-at-signalhillinsights.com) and let's continue the conversation.