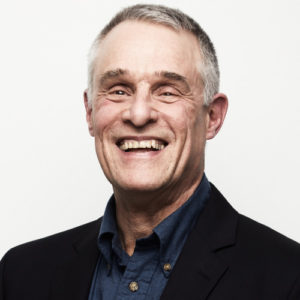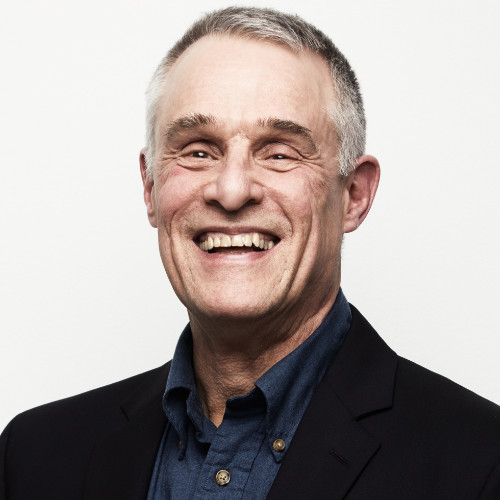 This guest column by Jeff Vidler, President and Founder of Signal Hill Insights Inc. in Ontario, was first published on the Signal Hill blog. Jeff Vidler is a regular speaker at RAIN Summits, and is the co-producer of the Canadian Podcast Listener Report.
---
Apple's role as a pioneer of digital audio has to stand as one of its greatest achievements.
Think about it. What would the audio landscape look like today without Apple? They were the first to mass market digital audio with the iPod nearly 20 years ago. (Remember "1,000 songs in your pocket"?) A couple of years later, it was Apple who ushered in the monetization of digital music with iTunes. Podcasts arrived in iTunes shortly thereafter providing a whole new playground for audio.
It's interesting that Apple's latest foray into audio is a doubling down on the old school notion of human-hosted, human-curated radio.
The Beats 1 radio station is now Apple Music 1. And it's joined by two new sister stations, Apple Music Hits (playing hits from the '80s, '90s, and 2000s) and Apple Music Country—all of it packaged under the umbrella of "Apple Music Radio."
It's curious, even counter-intuitive, that Apple Music would choose live, skip-proof radio as their response to fend off Spotify's increasingly wide lead in paying subscribers.
It seems even stranger when you consider that the response to Beats 1 Radio, launched in 2015, has been underwhelming. Despite being free of both subscriber fees and ads, Beats 1 doesn't seem to have delivered on its promise of huge audiences. Apple Music won't release audience figures and the very fact that they've rebranded Beats 1 suggests that it has fallen short of any expectations they may have had for it to serve as a loss leader attracting paid subscribers to Apple Music.
None of this comes as a big surprise to broadcast radio programmers. From the beginning, Beats 1 has been very eclectic. It's been criticized for focusing too much on hip-hop at the expense of other genres, or for music that was too diverse—or not diverse enough. As every programmer who's tried it knows, you can't please everyone.
Apple isn't stupid. With Apple Music Hits and Apple Music Country, they are adding radio stations focused on mainstream audience segments. And they are clearly placing a bet that the algorithmic personalized playlist model championed by Spotify and Pandora doesn't meet the full palette of listener needs. As a Tech Crunch article on the Apple Music launch put it: "Sometimes, [listeners] just want to turn on music without having to think about what they want to hear or dig around for a favorite playlist." Like radio. Only not like radio.
With global scale and access to Apple's cash stash of nearly $200 billion, Apple Music is bringing the biggest stars and the best DJs to live radio; from Elton John and Luke Bryan to Snoop Dogg, from Zane Lowe to George Stroumboulopoulos, and dozens in between. Add the in-depth artist interviews, global exclusives and premieres that were part of the Beats 1 offer and you have something that puts a fresh imprint on live radio.
Apple's market power makes it possible. It helps that it's awfully convenient for artists. Bruno Mars or Cardi B can do a single interview with Apple Music Radio and immediately have it posted around the world. That sure beats a gruelling promo tour with an alphabet soup of individual radio stations.
What does Apple Music Radio mean for broadcast radio?  
It's hard to see any immediate impact on listening to broadcast radio. Frankly, there's no big buzz around the launch of Apple Music Radio. (The less than stellar performance of Beats 1 doesn't help). There's also an issue of reach—Apple Music Hits and Apple Music Country are only available if you have a paid subscription to the full Apple Music streaming service, although you can get a free trial in the short run. And even if Apple's bet on global radio pays off, it's likely that there will always be a place for local radio.
But, if you indulge in a little blue-sky thinking, there are some interesting implications.
If successful, Apple Music Radio could redefine what "radio" is. Not just as it relates to programming, but also to delivery—a streaming vs. broadcast model. For more than 20 years, there have been human-hosted, human-rated online radio stations, but nothing on the scale of where Apple is going. And they're doing it at a time when barriers to streaming are falling. Data charges are dropping, while access to streaming is expanding. In our Radio on the Move 2020 study, we see more than 54% of Canadians who purchased a car in the past two years have built-in Wi-Fi, Apple CarPlay or Android Auto at their fingertips.
That poses a new question for broadcasters:
At what point do live radio stations complete the shift from broadcast to digital streams?
There are clear benefits to keeping one foot in the broadcast model, starting with grandfathered rights agreements that give broadcast more favourable music royalties than streaming. And, at least for the short term, listener inconvenience and data costs still give AM/FM a distribution advantage.
But there are also some very real downsides to the broadcast model. A broadcast license carries regulatory obligations. Transmitters require a significant capital investment and maintenance.
There's also the limited coverage area of a broadcast signal. While a lot of signals struggle to reach a full Metro, streaming can go anywhere. No static. No line of sight issues. Not to mention the opportunity to build a national footprint without the need for multiple transmitters.
Global online radio like Apple Music Radio could help to address radio's talent shortage. When you start thinking beyond the reach of local transmitters, the ceiling for fame and fortune is no longer the major market morning show. Top tier talent will have a wider playing field to make a name for themselves. And a bigger pot of gold at the end of the rainbow.
Sure, the full move from broadcast radio to online radio is likely a long way off, but Apple Music Radio helps to make it a visible dot on the horizon. By throwing their faith and considerable resources into the ring, they just might breathe new life into the whole idea of live radio.
.