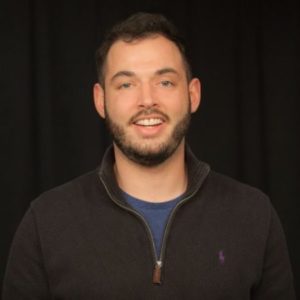 This guest column is by Jeff Umbro, CEO of The Podglomerate, and was first published in his weekly newsletter for LinkedIn called Podcast Perspective. The Podglomerate produces, distributes, and monetizes podcasts. You can learn more and connect at www.thepodglomerate.com.
---
What a week, what a year. I went for a walk the other day and listened to some non-election pods. It was nice.
Podcasting News & Views:
Spotify's Joe Rogan Side Quest
I don't want to spend too much time on this since it's been covered exhaustively, but it's definitely relevant. Just a month or two after officially onboarding his show to Spotify, Joe Rogan is already stirring up controversy again.
A couple weeks back, Rogan invited onto the show Infowars host and conspiracy theorist Alex Jones, along with comedian Tim Dillon. Readers may recall that Spotify has previously removed Alex Jones' show from their platform due to, among other things, misinformation campaigns. They've even gone as far as removing specific episodes of the Joe Rogan Experience that feature Jones, much to the dismay of a number of Rogan's fans.
You can read about the interview content at The Verge, but it was another instance where a lot of listeners (and Spotify employees) were upset with the decision to give Jones a platform.
Spotify stands by the decision to run the interview. A leaked internal email from Horacio Gutierrez, the company's chief legal officer and head of global affairs, lays out the stance that management is expected / asked to take when discussing the topic. "Spotify has always been a place for creative expressions," the email said. "It's important to have diverse voices and points of view on our platform." The email goes on to say Spotify "won't ban specific individuals from being guests on other people's shows, as the episode/show complies with our content policies."
This interview ran the same week Spotify reported its Q3 2020 earnings, which shows 320M monthly active users, up 29% YoY, and 144M Subscribers, up 27% YoY.
iHeart and Voxnest
iHeartMedia announced that it has entered into an agreement to acquire hosting platform Voxnest. iHeartMedia owned a minority stake in Voxnest prior to this acquisition, and terms of the deal have not yet been disclosed.
Why does this matter? iHeart, by some measures, is the leading podcast publisher in the world, and until now have hosted their shows on the Megaphone platform, which was also responsible for their programmatic ad sales. With this new acquisition, one would think that at some point in the near future the company would expect Voxnest to take on that role.
This is ultimately a smart move, as there will always be an added cost to hosting your audio and ad sales structure with a third party, but the question surrounds timing, sales capabilities, and more. I'm not reading too much into this at the moment, but it's definitely on my radar.
Speaking of Megaphone
Megaphone parent company Graham Holdings held an earnings call this week. Graham Holdings also owns Slate, which is very active in the podcast space, and Pinna, a children's audio subscription company. Graham Holdings announced that revenue at Megaphone has "increased significantly" during the first nine months of 2020. They also said that Megaphone's advertising and platform sales experienced "rapid growth" this year.
Specific numbers were not released for Megaphone, but according to Inside Radio, "Graham Holdings said the segment that included the podcast business posted an 8% revenue increase during third quarter in part due to the gains made by Megaphone."
A Five Minute Guide to Podcasting 2020
Yahoo! Finance via Quartz published a quick explainer on the podcast industry as a whole, which you can read here. There's nothing too new and shiny here, but it's a great link to share with a boss if you're trying to convince them to begin a new podcast initiative.
Podchaser Pro
Podchaser bills itself as the IMDB of podcasts, which is a pretty accurate assessment. The platform has amassed more than 1.4M podcast listings, which includes integrated metadata, production credits, and user rankings. The company is actively working on further integrations to build a comprehensive third-party data set that can be used by industry insiders and outsiders alike.
Last week, the company announced Podchaser Pro, which is ultimately a publicity database that includes demographic reach, booking info, and a proprietary 'power score', which the company says will make it easier to find the most influential podcasts within a niche. Think Muckrack or Cision, but for the podcast community and with more bells and whistles.
Easy Listening:
The Podglomerate is preparing to launch the third season of Green Eggs & Dan next week, just in time for Thanksgiving with a side of impending election doom. In this show, comedian, actor, and writer Dan Ahdoot (Cobra Kai, Bajillion $$ Properties, The Crew) interviews celebrities about the food in their fridge and what that says about their lives. This season includes Padma Lakshmi, Phil Rosenthal, Ruth Reichl, Eric Andre, Lauren Lapkus, Nicole Byer, and more. Subscribe today.
Thanks for reading—see you next week.
.