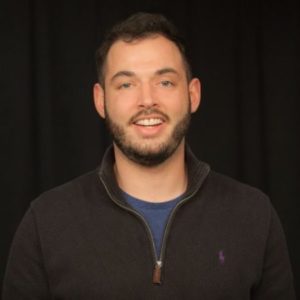 This guest column is by Jeff Umbro, CEO of The Podglomerate, and was first published in his weekly newsletter for LinkedIn called Podcast Perspective. The Podglomerate produces, distributes, and monetizes podcasts. You can learn more and connect at www.thepodglomerate.com.
---
I did a big deep dive into 'how to start a podcast' (very sweeping) with the Venture Stories podcast, speaking on a panel with Sachit Gupta and David Perrell. I encourage you to give it a listen, was a lot of fun.
Podcasting News & Views
For the Numbers People
Westwood One released their annual podcast download report, which is data rich and full of plot points for your marketing decks. I believe they've been running this study since 2017. It's of course important to remember context (Westwood One certainly has a vested interest in making the industry look like it's in good shape), but some points of interest:
24% of Americans are listening to at least an hour of podcasts every week. 9% are listening to at least 6 hours a week.
Podcast newcomers tend to trend younger and female.
Lots of data claiming podcasting is pandemic proof. The data definitely backs this up, but also what a crazy statement to make.
Podcasting seems to really have word of mouth going for it, which is the holy grail of marketing. It's the thing you can't buy.
Apparently YouTube is the dominant listening platform for podcasts, which is a bit surprising to me, an old man.
Podcast advertising really works. 4 of 5 heavy listeners have purchased something advertised on a podcast.
You should definitely spend some time with the deck if you're interested in the space or involved in pitching new projects or podcast marketing. I certainly don't mean to reduce this great work to a few bullet points, but I also realize that most people don't have the time to read through a 50 page deck. I'm doing it for the people!
Enjoying Podcast Perspectives? Subscribe to The Podglomerate Newsletter, my weekly email newsletter. Click here to subscribe or connect with me on Twitter.
Chartable Gets Paid
All of the attention of the great podcasting boom of recent years has gone to the publishers, which, frankly, are the exciting entities. However some of the most interesting movements in the industry, in my mind anyway, are happening on the supplemental services side.
Enter Chartable, a podcast analytics and attribution service for podcast publishers and advertisers. In a world where a lot of people view the major metrics of success by how many new advertisers enter the fold, analytics and attribution is a big deal. You'd be hard pressed to find many people from a brand side who would be excited to or interested in buying an advertisement at any serious scale if they can't also track how effective that advertisement is for the brand.
This week, Chartable announced an additional $2.25M in seed funding in a round led by Initialized Capital (the VC firm that former Reddit cofounder Alexis Ohanian founded and has since left). Chartable has previously raised $1.5M, and other investors include Naval Ravikant, Greycroft Partners, The Fund, Weekend Fund, Jim Young and Lukas Biewald, according to TechCrunch.
According to the announcement, Chartable says it's now tracking 1 billion podcast downloads and ad impressions every month, compared to 100 million downloads a year ago. They also have recently announced their latest client: NPR.
What does this mean? The data game in podcast world is growing, which pushes more towards the trend of serving the advertisers as opposed to the listener. The bigger question is whether it's possible to do both well.
Black Podcasting Awards
In the wake of the recent social justice protests, the podcast community is rallying around a call for more representation and investment in diverse voices. It seems like (and is true that) just a few months ago that we were discussing IP Ownership issues with underrepresented voices and allegations of discrimination at PRX, but as recently as last week we've also seen announcements of two new Black podcast networks – Black Effect from iHeart and More Sauce from Stitcher.
That's why I was so excited to see a Kickstarter campaign for the Black Podcasting Awards (you still have a few hours to donate) reach its goal this week. The award ceremony will be run via livestream on Sunday, September 27th and you can get tickets here. We'll have an interview with the awards Executive Director Georgie-Ann Getton-Mckoy next week.
SiriusXM Gets a New CEO
SiriusXM, the company that recently acquired Pandora, Simplecast, and Stitcher (technically pending), has a new boss. CEO Jim Meyer, who has been leading the company since December 2012, will retire at the end of the year and transition to vice chairman of the SiriusXM board of directors. Current president of sales, marketing, and operations Jennifer Witz will replace him.
I don't know much about Witz, but from everything I've read she's more than capable for the role. I'd love a time machine to see what the company looks like in a few years, as the new leadership will inherit a comprehensive ship that seemingly needs a more concrete destination. The market didn't seem to react one way or the other – SiriusXM stock dropped about 5% upon the news, but these days that could be attributed to a dozen different factors.
RadioPublic CEO Jake Shapiro joins Apple Podcasts
Jake Shapiro has had quite the career, and made a big impact in the podcasting community. Now, he's bringing his talents to Apple Podcasts.
You can read a quick bio of Shapiro at Current, but he's probably best known as the founder of PRX, a company that claims to be shaping the future of audio by building technology, training talented producers and connecting them with supportive listeners. It's a bit of an octopus, operating as a publisher, an ad sales arm, a technology hosting solution, a training facility, and a landlord for recording studios. Shapiro also cofounded Radiopublic, a podcasting app, and Podfund, a kind of podcast accelerator program that provides funding in exchange for a rev share with podcasts and podcast networks.
According to Shapiro, both Radiopublic and Podfund will continue under new leadership, to be announced soon, and PRX has long been operating independently of Shapiro. His role at Apple Podcasts is Head of Creator Partnerships, which could mean many things but is likely a kind of intermediary role between Apple's many initiatives and podcast publishers.
Shapiro, long viewed as one of the most generous people in podcasting, is a big get for Apple. I'm personally pretty interested in what happens to Radiopublic, which was already kind of positioning itself as a service provider to smaller podcast operators.
Amazon Music Has Launched Podcasts
Amazon Music, a streaming service from the e-commerce giant, now has podcasts. The company issued an update yesterday that includes over 70,000 podcasts that includes all the likely suspects, as well as a few exclusive shows from the likes of DJ Khaled and Will Smith. Disgraceland, a popular podcast from iHeart, will also be available exclusively on the platform in 2021. You can read all of the details from Ashley Carmen's excellent writeup at The Verge.
As Carman points out, it's slightly odd that Amazon Music is launching original podcasts at the same time that Audible is also launching exclusive podcasts, but who's to argue with billion dollar corporations?
I don't want to spend too much time thinking through this development until some time has passed, but it's interesting to view this through the lens of the greater podcast ecosystem. Is Amazon pushing to become the dominant audio player along with Apple and Spotify? Is this an ecosystem that can have several different platforms coexist (see Amazon Prime Video next to AppleTV, Hulu, and Netflix)? Do consumers want podcasts alongside music, or should the two be siloed (see Apple Podcasts vs. Apple Music vs. Spotify)?
If the market is any indication, shares went down more than 5% upon the news of Amazon Music Podcasts, but had more or less bounced back by the end of the day. Many more details can be found on Podnews.
Thanks for reading—see you next week.
.