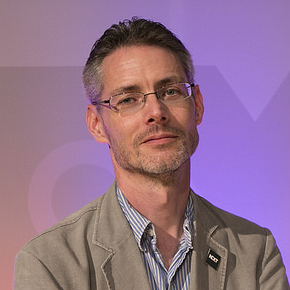 James Cridland, radio futurologist, is a conference speaker, writer and consultant. He runs the media information website media.info and helps organise the yearly Next Radio conference. He also publishes podnews.net, a daily briefing on podcasting and on-demand, and writes a weekly international radio trends newsletter, at james.crid.land.
---
This was a classy exit from the BBC's local news programme in the East of England from Stewart White. Similarly, Wendy Harmer and Robbie Buck, the breakfast presenters on ABC Radio Sydney and the #2 in a fiercely-competitive market, are also to leave: their final broadcast will be on Dec 10 before the summer break. Doubtless they, too, will be afforded the chance to say goodbye to their audience. Many radio presenters don't get that chance – for reasons I find odd.
.
---
It's absolutely not (that) necessary, but if anyone wants to support my work in any way, you can BuyMeACoffee – become a member to give regularly or just give a one-off coffee if you'd like to support me in some way.
.