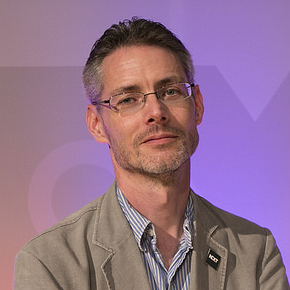 James Cridland, radio futurologist, is a conference speaker, writer and consultant. He runs the media information website media.info and helps organise the yearly Next Radio conference. He also publishes podnews.net, a daily briefing on podcasting and on-demand, and writes a weekly international radio trends newsletter, at james.crid.land.
---
Commercial Radio Australia has had a good week.
The CRA has succeeded in being allowed to collectively bargain on behalf of its 261 member stations with Google and Facebook over payments for news content. Irrespective of whether you think those payments are nonsensical, this is absolutely the point of an organisation like the CRA, and it's good news for radio that they're able to bargain as one industry.
Then, the CRA announced big changes to its Australian Podcast Ranker, which the CRA has commissioned since October 2019. The ranker will now be ordered by total audience, rather than total downloads; and the release will also show audience reach and downloads for every podcast title in the ranker.
If you're unfamiliar with how the Podcast Ranker is worked out: each company in the ranker gives Triton Digital access to their raw server logfiles. Triton then takes the logfiles and parses them identically to everyone else (and to IAB standards). It's very well done, and unlike others in this space, Triton Digital have full access to the logfiles, including whether the whole podcast was actually downloaded.
The Australian Podcast Ranker is open to anyone in podcasting – indeed, my own Podnews was in it for a while (though never made the top 100).
Yes, it highlights commercial radio's part in podcasting in this country – but there again, Spotify, Mamamia and Acast are conspicuously absent from it (Acast being quite grumpily combative against it in recent months), so if anyone's to blame for commercial radio seeming to hog it, it's Spotify, Mamamia and Acast.
And yes, it's a little disappointing that the ABC still aren't there (technical issues, they say, but that excuse is wearing thin after nearly two years). And, yes, for all the excitement, this is actually aligning with other global reports from Triton Digital, who already show audience reach and downloads.
But the CRA have corralled their members together, and convinced them all to add transparency to their numbers – numbers that ad agencies have asked for. That's a staggering achievement. The next numbers will appear on Tuesday, I gather. I've ordered popcorn.
And just days after that announcement, an even bigger one: the CRA is evolving the way they work out radio ratings.
Paper diaries are being changed to e-diaries, reaching 50:50 by the end of 2021 – a sample of 60,000 per year.
And the CRA is also adding wearable meters, and using streaming server logs:
The integration of streaming audiences via server logs and the GfK Sensic tag will commence early in 2022. Panels of 400 consumers in each of the five metro markets will also be asked to wear watch meters to calibrate, validate and ensure the streaming data is de-duplicated. Streaming data will then be integrated with broadcast audience data, accredited via Gold Standard radio analysis software, and made available as part of regular ratings reports.
GfK Sensic appears similar to Google Analytics, and uses cookies and JavaScript to monitor events like a stream start/stop. The watches appear to be a method to add some checks and balances to this reporting tool. The Sensic code is already in the web player, I notice, of both Brisbane's B105 and 4BC.
All of this has been heralded with some good talk-up, even if has been an excuse for Mumbrella to dig up some juicy quotes about the existing research; and, once more, congratulations to the CRA for achieving this in a positive way.
The CRA is quite a force to be reckoned with: some very positive developments this week (all achieved under home lockdown), and it highlights the madness of those countries who don't have an effective equivalent.
Canada, in particular, misses out from not having a radio lobbying body; and even the US lacks a dedicated radio association, with the NAB being, of course, concerned with TV broadcasters too. The radio industry has been in long-term decline in both countries. I don't believe that this is just a coincidence.
---
It seems almost churlish to compare the CRA's work here with the UK's radio ratings; but I will do – RAJAR's been using e-diaries for a long time, so their measurement isn't as antiquated as some feel (and I think I'm right in saying that these days, e-diaries are the majority). That said, RAJAR hasn't managed to put out any figures since March 2020 when the pandemic hit: even if you use an e-diary, the initial interview with a researcher is, I believe, face-to-face.
The good news is that RAJAR's back: the next audience figures are out on Thursday October 28. A lot has changed, both in the radio market in the UK and in life: it'll be really interesting to see what they say. If you're a station on 6-monthly numbers, I guess the numbers will be half this year and half last, which'll be odd – so perhaps we'll only see the full picture by March 2022.
As for a UK Podcast Ranker, the UK appears to be nowhere with that – yet, at least. This seems a real shame: without the Edison Research Infinite Dial in the country, and without any form of ranker, the UK numbers appear to be driven by Rajar's Midas survey: that was similarly frozen, and the differences in compilation mean I don't think it's a relevant comparison to other countries.
Perhaps, particularly since radio is but one small part of the audio industry and Rajar is rather weaker than the gutsy CRA, the UK Podcast Ranker might be commissioned by a inclusive and trusted third party in this space. I can only really think of one…
---
Want to supercharge your radio show? Here's a £1 week-long trial of Show Prep – from a world class radio consultant and the best show-prep writer in the UK. Great for UK stations, or for English-language stations everywhere, too. (ad)
Elsewhere…
.
---
It's absolutely not (that) necessary, but if anyone wants to support my work in any way, you can BuyMeACoffee – become a member to give regularly or just give a one-off coffee if you'd like to support me in some way.
.