James Cridland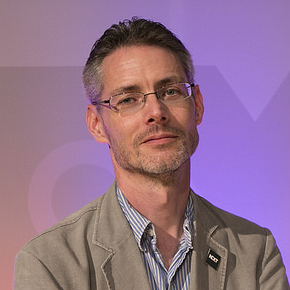 , radio futurologist, is a conference speaker, writer and consultant. He runs the media information website media.info and helps organise the yearly Next Radio conference. He also publishes podnews.net, a daily briefing on podcasting and on-demand, and writes a weekly international radio trends newsletter, at james.crid.land.
---
Canada is all of a flutter, as Catherine Tait, the "president and CEO" of the CBC, says that the organisation is going to stop broadcasting: "preparing to end traditional TV and radio broadcasts and move completely digital".
Canada's commercial media companies have an even worse relationship with the CBC than most, since the CBC competes for ad revenue on many of its services. The media has, naturally, reacted by setting light to their pitchforks and adding fuel to the "defund the CBC" fire.
However, there's no real announcement here, just like there's no real announcement with Tim Davie's announcement earlier in the year that the BBC was doing similar. Both public service broadcasters are acknowledging that media is now delivered in a multi-platform way, and flagging that things may need to change in future.
Indeed, while the BBC has (mistakenly, in my view) suggested that it'll be online-only in a decade, the CBC hasn't fallen into that trap. "Broadband ubiquity" is required, they say, for the CBC to turn off their transmitters.
For the CBC, this transmitter switchoff may need new laws to be written, since the law specifies that they must provide TV and radio services. But it'll certainly be one to watch. For now, though, Radio-Canada and the CBC are safely still anchored in transmission.
I will be in Toronto in early June for Radiodays North America.
---
On Monday morning, my Google speaker woke me up with the words: "Sorry, I don't understand". It turns out that the incantation to "Listen to ABC Radio Brisbane" broke last weekend – as this article goes into. Google hasn't said anything; but that's a big issue, given the large number of listeners that tune in on Google smart speakers (it has over 80% of the market here in Australia; Alexa is tiny).
I'd hope that radio programmers have been onto Google like a shot to get this fixed, but I'm not convinced. My favourite "dip in, dip out" radio station, ABC News Radio, was broken on Google speakers for more than a month earlier this year. (I've just checked and it's back, thankfully).
It's important that, as radio broadcasters, we ensure that smart speaker operators ensure that we're available there. It's fast becoming a major platform for us; and it's one of the most popular uses for these speakers.
And if smart speakers are important to radio, the car is even more so.
From a conference in Ireland, a fascinating graph from the BBC's Alison Winter. It seems to show UK radio audience week by week in 2020 and 2021 (blue) overlaid with cars on the road (red): showing a very strong correlation, and a strong argument for radio getting serious about its place in the car dashboard.
Many US radio brands have pulled AM radio out of cars completely, citing interference issues. And while some car manufacturers are working hard to ensure a great in-car experience with radio, many aren't. Let's hope that changes soon, too.
---
Happy World Radio Day for last week. I was on ABC Radio Goldfields-Esperance (in Kalgoorlie in WA, six hours drive from Perth), and also on ABC Radio Sydney, on Monday. Here's my appearance on Radio Sydney with the excellent Richard Glover.
I'm in Sydney on Feb 28 and Mar 1. Want to catch up? I'm james@crid.land
---