Techsurvey 2021 from Jacobs Media was released today. This annual research project surveys engaged radio listeners on questions about their broad listening and tech-usage tendencies. This year, 42,000 people participated. (That is also the capacity of Comerica Park, home of the Detroit Tigers, which was pictured in today's webinar presentation by Fred Jacobs). That large cohort is mostly P1 radio listeners to over 400 participating stations. Jacobs media engages the stations to distribute the survey.
The famous Techsurvey media usage pyramid shows that nearly a third of radio enthusiasts listen to podcasting as part of their media diet, and a bit of growth from the 2020 report: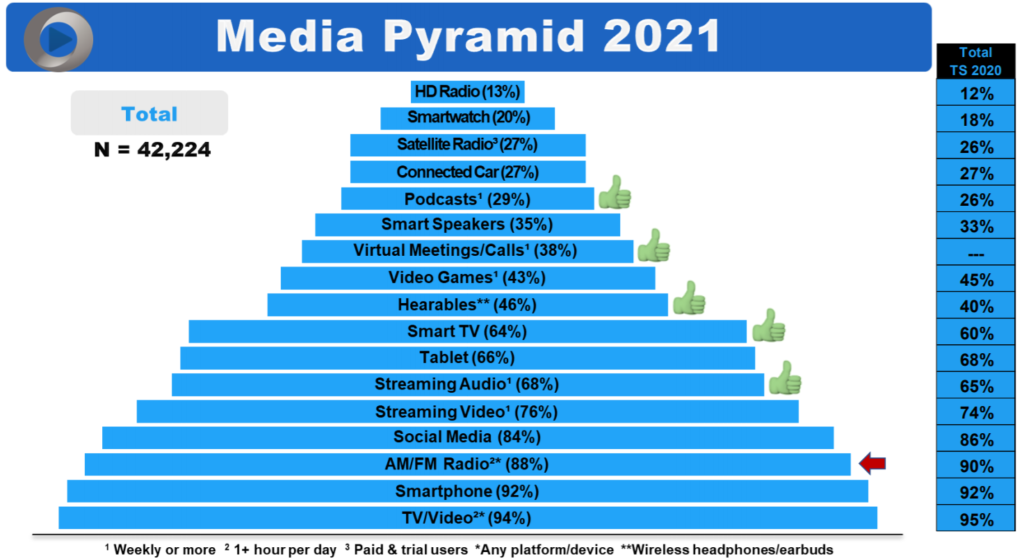 Perhaps unsurprisingly, the Covid eera has motivated survey respondents to increase media usage generally — radio, streaming video, streaming music, social media, and the internet generally: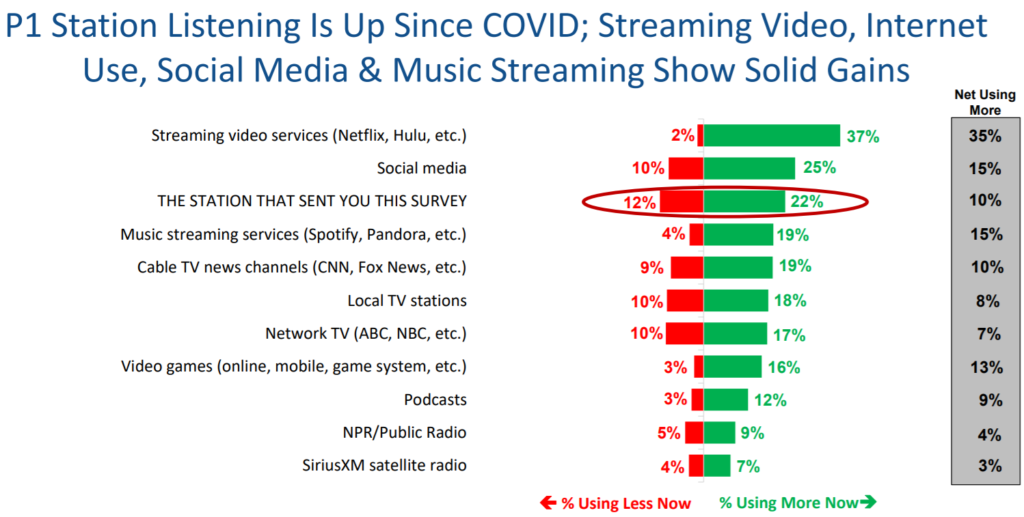 Interestingly, heavy AM/FM listening is trending downward bit by bit over four years (2018 – 2021), from 48% to 43%.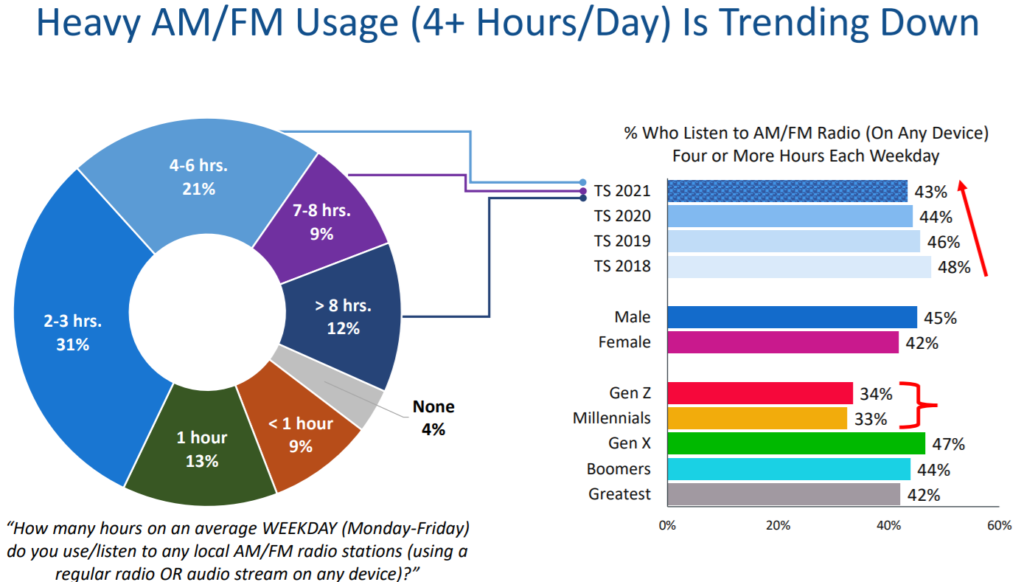 While P1 listeners are clearly engaged with their local radio stations, half of the respondents in this survey listen to streaming audio every day. That 50% number becomes 68% for weekly listening to streaming audio.
We are always interested in questions which ask respondents "Why do you…?" In this case: Why do P1 listeners listen to radio? ? In other words, what do they love about radio?  Here's the graphic result: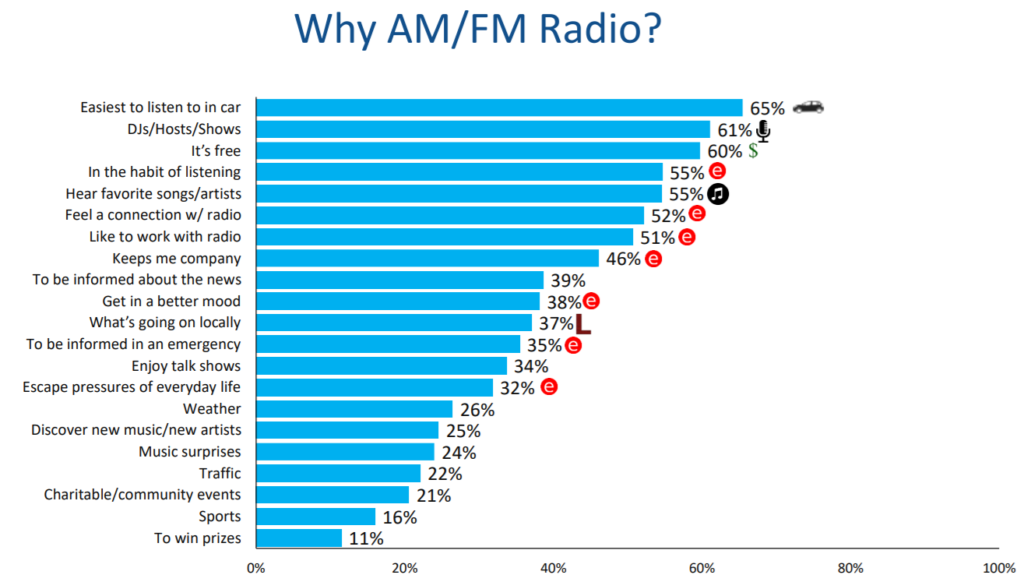 Let's paraphrase the top five answers:
It's easy
Personalities
It's free
It's a habit
Repertoire
Or, a single-sentence summary: Radio is a friendly and free music habit which is easy to get. (Note to the entire podcast industry: solve the ease-of-use problem, and watch engagement/discovery numbers rise.)
Continuing with this theme, when Jacobs Media dug into its findings a key takeaway landed this way: "Radio fans say it's more about personality than music." In the following graphic that statement is quantified: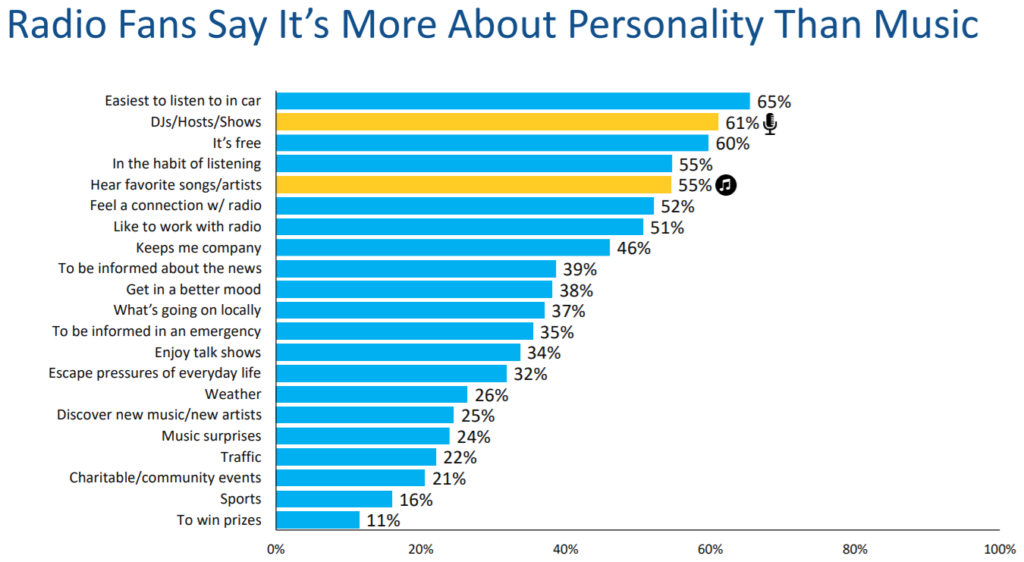 And here is how this trend — personality over breaking music — has developed over years: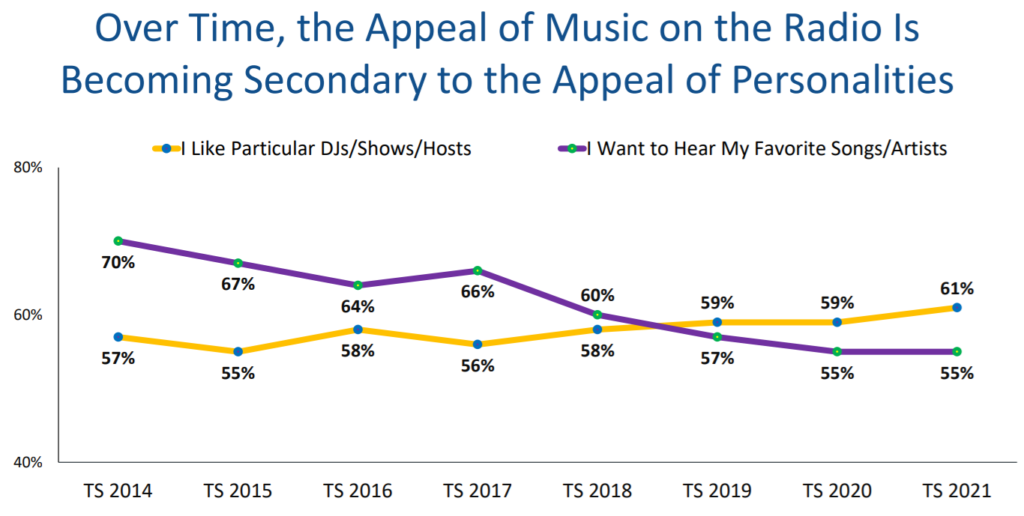 In the figure above, we observe that the appeal of music on radio has lost more ground (15%) than the growth of personality appeal (4%). And one more illustration to hammer home the point of radio's lost influence in music discovery: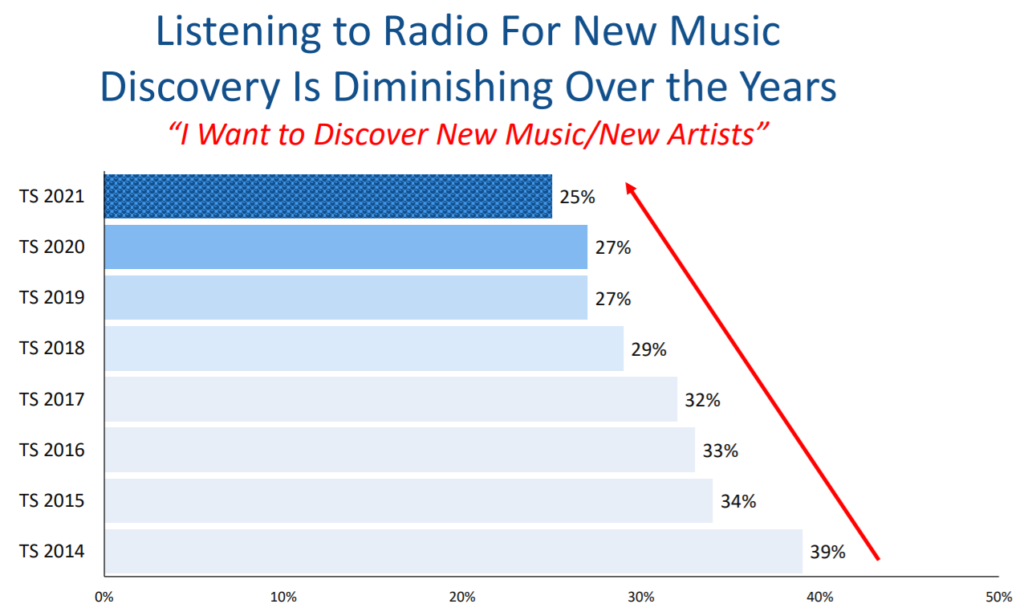 Visit Jacobs Media for more information on the annual Techsurvey.
.