To promote its Podcast Consumer Tracker research product, Edison Research released an interesting data munchable: the top 10 most recalled brands in podcast advertising for Q1. (Subscription info HERE.)
HelloFresh, a home delivery food service planted in the brains of many avid podcast listeners, lands atop Edison's list: the most recalled brand of the Q1 survey. Here is the top-ten cohort (actually 11 because of a tie):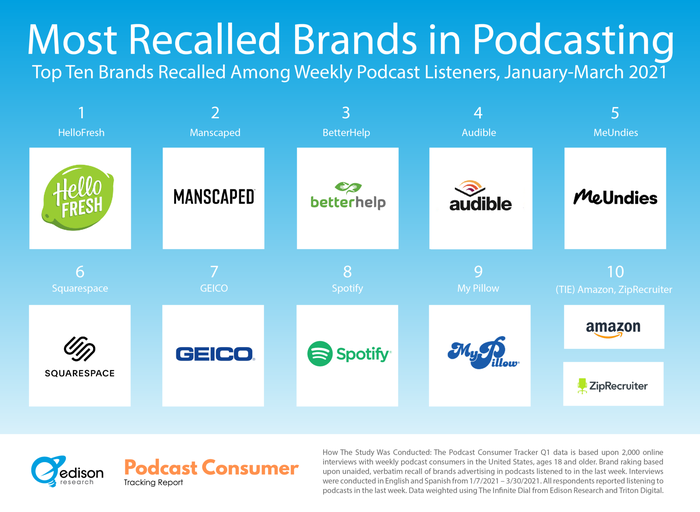 For fun, we compared Edison's "most recalled" list with Magellan AI's "top spenders" list for Q1. Here is Magellan's output, from that company's Q1 2021 Benchmark Report (RAIN coverage HERE):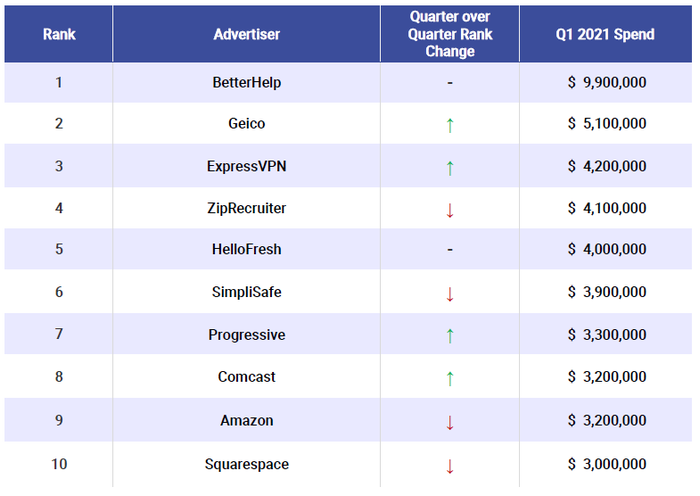 Interestingly, and probably unsurprisingly, six advertisers on the "most recalled" list also appear on the "top spenders" list: HelloFresh, BetterHelp, Squarespace, Geico, Amazon, and ZipRecruiter. Money and memory: bedfellows of advertising.
.