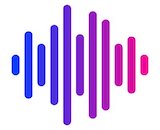 Voice dialog marketing company Instreamatic is today announcing the completion of a Series A $6.1-million round of fundraising led by Progress Ventures. Other investors include Accomplice, Google Assistant Investments, MathCapital, Hawke Media, and Hakuhodo.
"We're building a future where brands and consumers speak naturally with each other," the company stated. "Where advertising on audio and video platforms is a two-way real-time engagement that is intelligent, dynamic, relevant and fun."
The company's key rationale and inventive energy are about conversational audio marketing, where listeners can reply to commercials to express interest or ask for information. The company asserts that advertising has undergone three evolutionary periods: Search, Social, and Mobile. Instreamatic represents a fourth period which it calls the Voice era. For example, if a coffee outlet runs a campaign offering a free cup, the ad might ask the listener whether they want one. If the listener replies "Yes," the ad will respond with "Great!" and instruct  the listener how to get it.
Instreamatic claims that listener engagement and return on ad spend are substantially lifted by the company's voice interactivity. Clients that use Instreamatic's technology include pandora, Salem Media, DAX, Triton Digital, and many others around the world.
"With voice positioned to impact every aspect of advertising, brands need a voice AI platform to converse naturally with consumers in this emerging voice-first landscape," the company says in a promotional video.
The investment money is targeted to product development and increasing the staff.