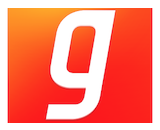 Indian streaming music service Gaana announced that it has 50 million monthly active users. That audience marks growth of more than 350% in monthly active users over the past two years. The company also says its app has reached 92 million downloads.
"It's a proud moment for Team Gaana, not many home-grown brands have achieved this kind of milestone and very few brands in the entertainment space has been able to reach to this kind of scale in India," COO Prashan Agarwal said. "As an industry leader, we shall continue to innovate and deliver the best consumer experience to our users. There is a lot more in store for our users for the next quarter. Every milestone is a stepping stone for us, we shall continue to challenge ourselves & look forward to enter 2018 on a high note."
Gaana's main competitor in the native Indian market is Saavn, founded in 2007, which contains 30-million tracks plus podcasts and radio channels. (Gaana has fewer tracks, reportedly, and also features radio stations, plus playback of locally stored MP3s.) Also operating in the space is Hungama, with a reported 3.5-million tracks.