"Imagine a world where AI can take your content and refine, edit, and distribute it for you — all with the click of a button." –Riverside.fm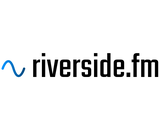 Riverside, a leading audio+video content production platform used by many leading podcasts, released a study called Future of Video Podcasting for Brands 2023. (Download HERE.) It contains over 20 slides of data from a survey of 672 global production professionals who create podcasts for their companies.
Naturally, Riverside intended this work to promote its own business, but most of the questions and results are platform-agnostic. The underlying and clearly stated premise is that video will likely become the default for many company podcasts. Riverside evangelizes the discoverability of video, its SEO value, outstanding reach, and more personal feel.
There might be widespread equivalence of video and YouTube, but Riverside observes that short-form clips for TikTok are the most common use of video for company podcasts, as illustrated below: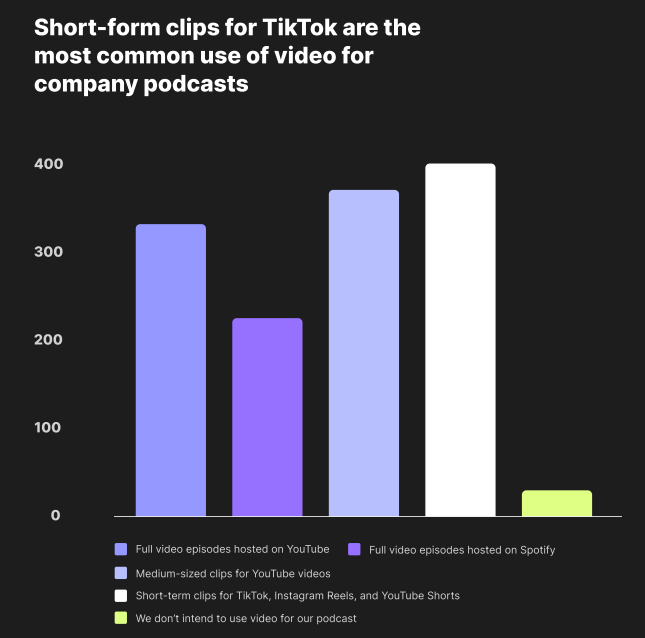 But longer forms are more common; Riverside determines that 55% of podcasts are longer than 30 minutes, and characterizes this fact as good news for YouTube: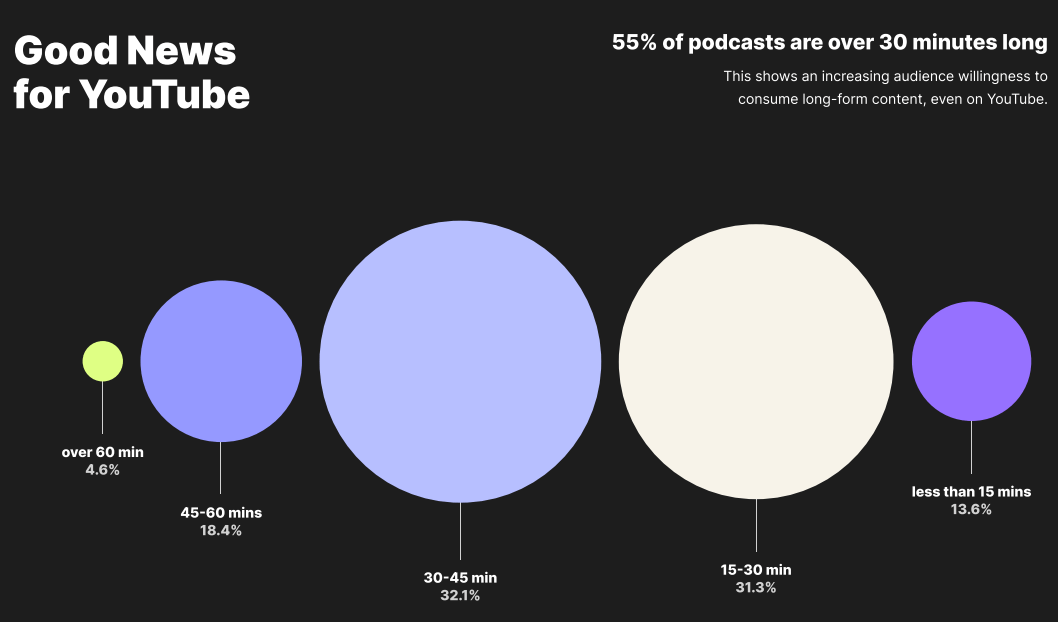 What type of podcast is favored by companies? There is no majority here, according to Riverside, but the winning type is the interview podcasts, at 44% in this survey: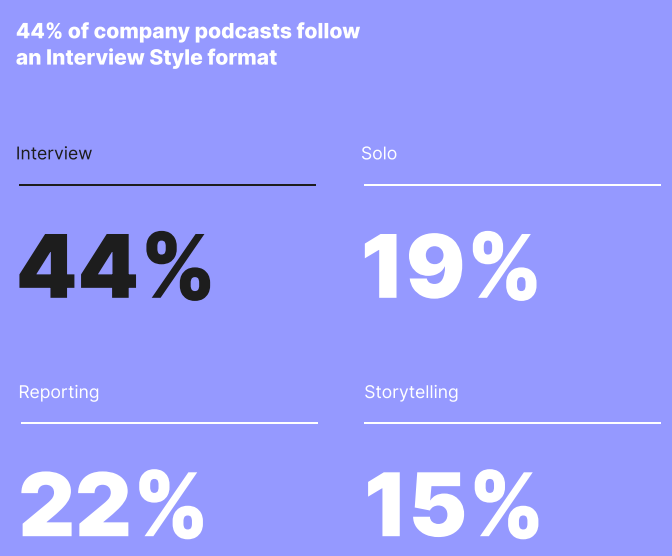 On the monetization front, Riverside's survey determines three main money-making methods for company video podcasts:
Sponsorships
YouTube Ads
Premium content
While video is the key topic of this study, and heavily evangelized by Riverside, there is also this key quote from Dan Sanchez, Executive Producer at Sweet Fish Media:
"For video podcasts to succeed, they need to be created with audio listeners in mind."
Riverside's study deck is free, HERE.
---