"Following a steady increase in podcast listening over the past decade, podcasts have become a big part of the normal routine – and news diet – of many Americans, especially younger adults." –Pew Research Center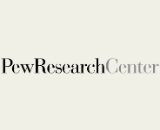 From a large-scale survey (5,132 U.S. adults surveyed in December), the Pew Research Center has released results about the popularity of podcasts and the habits of listeners. The results which we cover in this post are documented HERE — and that page leads to deeper dives into each of the key learnings.
Here are the top-level takeaways identified by the study authors:
Podcasts are popular: About half of Americans have listened to a podcast in the past year, and one-in-five of those listeners say they listen to a podcast nearly every day.
Listeners turn to podcasts for entertainment, learning, and simply to have something to listen to while doing something else.
Comedy, entertainment, and politics are at the top of the list of topics that podcast listeners say they regularly listen to.
Most podcast listeners say they hear news discussed on podcasts – however, just one-in-five listeners say they listen to a podcast that's connected to a news organization.
About half of the survey group have listened to a podcast in the past year (that would be 2022). Politically, the split of Republicans and Democrats is fairly even: 46%-54% respectively.
There is more political spin to this metric; Pew determined that Republicans and Democrats are characterized by different news consumption habits within which podcast listening plays a part — specifically, the extent to which each group relies on podcasting for news (see below).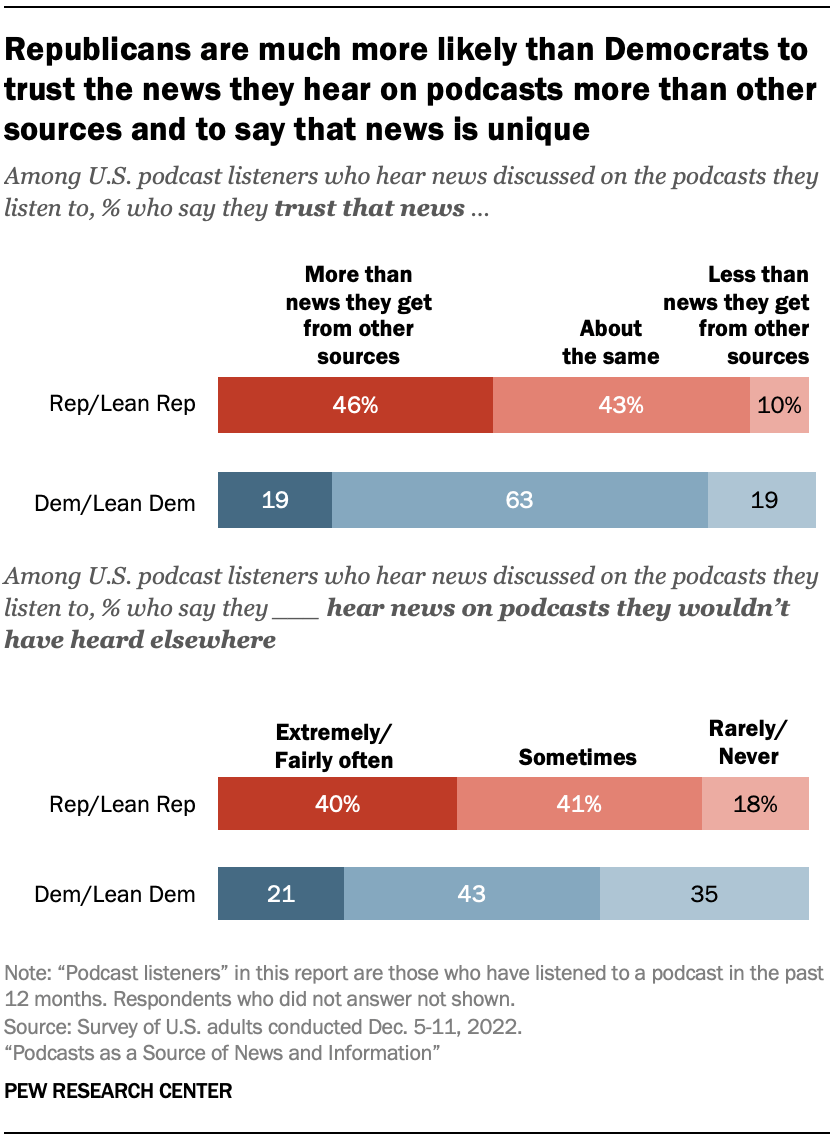 Unsurprisingly, regarding age groups, Pew finds what all other research efforts have found: podcast listening skews young. Here are the Pew specifics: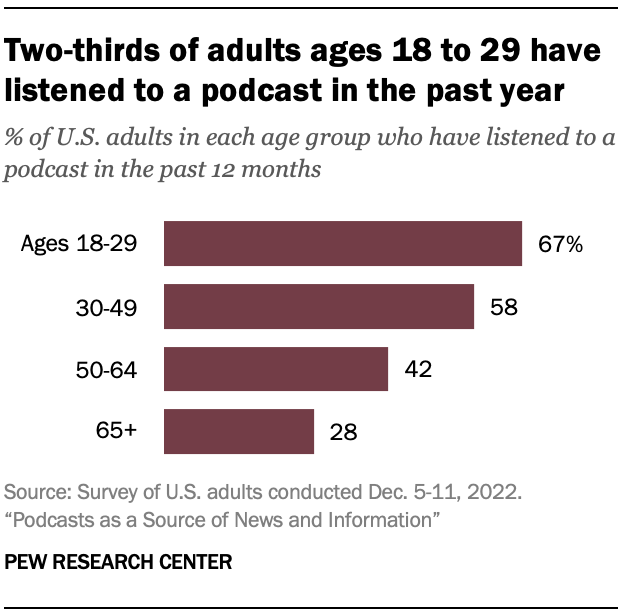 There is much more to browse on Pew's eight-page analysis. See it HERE.
---