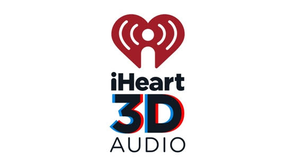 iHeartRadio is announcing the launch of iHeart 3D Audio, using binaural recording and production techniques. The company will debut a new slate of podcasts in this new category of experiential media — Aaron Mahnke will be involved in that effort. Bonus episodes of The Ron Burgundy Podcast will also be created in 3D mode.
A couple of definitions are helpful here. 3D audio is a general term related to any kind of sound production which surrounds the listener. iHeart will be producing binaural 3D, which is accomplished with binaural microphones which place recorded sounds in their exact spatial locations where the recordings were made. (Binaural is also a term, and technology, sometimes applied to brain entrainment audio products, such as the Brain FM productivity and relaxation app.)
iHeart mixes the terms somewhat in its description: "Binaural, or 3D audio, creates a sense of movement, location and triggers other senses, enhancing listening experiences and providing a new way for people to hear high quality, surround sound, immersive content, and reproducing real-life experiences, much like virtual reality has done for video, right in their own homes."
This is how iHeartRadio Podcast Network President Conal Byrne explains it: "This is virtual reality for the ears, and by expanding our 3D audio offerings, our goal is to place fans at the center of the stories they love – in an even more immersive, innovative format."
Here's how Mahnke evangelizes the experience: "I collaborated with iHeartMedia on '13 Days of Halloween,' a podcast that brings listeners right into the essence of a purgatorial hotel using 3D audio. It feels like you're actually in the hotel when you listen. I remember when we were in production for the series and thinking I'd never seen anything like the recording process for a 3D listening experience — even the mic and equipment setup look very different."
No drop timeline has been announced for the 3D shows. But you can get a sense of it in a demo HERE. Sit through the inevitable preroll — not in 3D. Then sit through a brief intro in which an engineer's stereo panning is featured. Get into the part with sound effects — a war zone, a windy mountaintop, a walk through a noisy city. Skip to 0:38 for the good parts. That's when we hear the dramatic difference between skillful post-production engineering and genuine spatial recording.
.