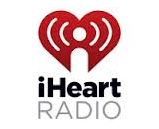 iHeartMedia is at CES this week, and issued a press release sharing its newest tech integrations. The company's iHeartRadio streaming audio platform will now be available on several additional home and wearable technology platforms. The new partners include Samsung's Multi-Screen platform and its Gear S2 smartwatch, LG's Smart ThinQ hub, and DTS Play-Fi. It will also be joining the new Apple TV with a native app designed specifically for the device. It joins only a handful of audio services, including Pandora and Mixcloud, on the Apple TV.
"These new iHeartRadio integrations allow us to offer our listeners an even more seamless listening experience wherever they are," said Michele Laven, iHeartMedia's president of business development and partnerships.
The additions to iHeartRadio's existing roster of more than 60 platforms show how seriously the media company is taking access to its streaming platform.