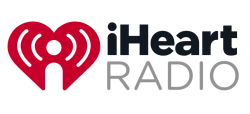 In a crossover of old to new, analog to digital, broadcast to conversational AI, iHeartRadio is developing new Amazon Alexa skills for listeners to communicate with on-air radio studios.
A test has been launched with at least four stations — 97.5 WCOS South Carolina, 104.7 KISS FM Phoenix, 106.1 KISS FM Dallas and XL1067 Orlando — for listeners to send song requests and dedications via Alexa. (Video explainer HERE.) This seems cool in a couple of ways. First, it eliminates phone numbers and lookups, and second, it facilitates out-of-market participation — a dedication from across the country, for example.
A more complex skill would be Q&A sessions with DJs, which is not ready for testing yet, but iHeart says it's in development.
"We're excited that for the first time our listeners will be able to talk to us directly through Alexa," explains Chris Williams, iHeartRadio Chief Product Officer. "This is a direct line to allow our audience to talk back, to share their thoughts and help influence what you hear on the radio."
.