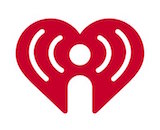 iHeartMedia announced a new addition to its extensive roster of podcasts. The media conglomerate has partnered with Group Nine Media to create an exclusive show slate for the iHeartPodcast Network. The new projects will include at least one show from each of Group Nine Media's brands: NowThis, The Dodo, Seeker and Thrillist. JASH, part of Group Nine's Studios team, will also contribute a show for the iHeart lineup.
The first two podcasts will debut on the iHeartPodcast Network this fall. NowThis will introduce Who Is?, an exploration of the histories that made some of the most powerful people in America. Hosted by NowThis correspondent Sean Morrow, the podcast consists of 16 half-hour episodes. Who Is? is an existing multiplatform series of videos for the brand on YouTube, Snapchat, and social media.
Thrillist will contribute Re-Rank (WT) with Wil Fulton, a writer and producer for the site, hosting. In each episode, Fulton will revisit an iconic Thrillist ranking of the best in food, drink, travel, and entertainment, including discussions with other writers and editors sharing how the selections were made and the best of the best were selected.
"Storytelling is at the core of any forward-looking media brand in today's industry," said Mickey Meyer, president of Group Nine's network. "As a distributed media company and the leader on mobile, we've always met audiences where they are and podcasting is certainly the place to be. iHeartRadio knows this better than anyone and we're excited to partner with them to extend Group Nine's brands and creative prowess into the audio space."
"Group Nine's brands create content that resonates extremely well with their dedicated and loyal fans," iHeartPodcast Network President Conal Byrne said. "They are pioneers in social-first publishing and have built meaningful online communities that connect with audiences. We are excited to work together with them to co-produce an amazing slate of shows and extend their brands into the burgeoning podcast space."