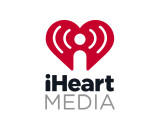 iHeartMedia is creating loud buzz today as the behemoth audio company announces a comprehensive reorganization of its national footprint with an emphasis on technology, shared resources, and transformation.
Three main components block out today's sketch of a reorganized iHeart:
New divisions and classifications of the iHeartMedia Markets Group: Region Division (major markets like NYC and LA); Metro Division (second-tier regions of multiple communities but not regional hubs); Community Division (small  regions of a single community and sales region).
A new Multi-Market Partnerships Division which cuts across the three units above.
Centers of Excellence, which seem to be visioned as discrete ventures which will develop new products and services for all the divisions above. iHeart describes these as essentially digital — "technology- and AI-enabled" — with a mandate to share new developments in programming, marketing, digital, podcasts, sales and sales support.
The Centers of Excellence appear to be the most inventive and digital-oriented part of the new structure. From the announcement: "These Centers of Excellence are the result of the great strides the company has made in improving its technology backbone and the hundreds of millions of dollars in investment it has made in building out the company's core infrastructure, in addition to strategic technology and platform acquisitions like Jelli, RadioJar and Stuff Media."
While iHeartMedia's announcement does not mention staff reduction, it is difficult to read about such comprehensive change emphasizing technology and efficiency without imagining trickle-down effects which affect jobs. Radio Insight says "Major Cuts Likely" in its coverage headline, and offers unnamed murmurs about automation forcing programmers and on-air personnel to stretch across stations.
For iHeartMedia, this seems like a new and important step in defining itself as a multi-platform audio company. The company spends 424 words in self-description before getting to the actual announcement. In that striking prelude, the word technology is used seven times.
"iHeart is the rare example of a major traditional media company that has made the successful transformation into a 21st century media company – one with unparalleled scale, reaching 91% of Americans each month with our broadcast assets alone, more than any other media company," said Bob Pittman, Chairman and CEO of iHeartMedia. "We are now using our considerable investments in technology to modernize our operations and infrastructure, further setting us apart from traditional media companies; improving our services to our consumers and advertising partners; and enhancing the work environment for our employees."
kjh