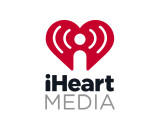 iHeartMedia is continuing to expand its podcast library through new deals. The latest is with Pride Media, the LGBTQ+ media company behind publications such as Out, The Advocate, and Pride. The two businesses have entered a partnership to create a podcast slate due to premiere over 2019 and 2020.
The first new show is The Outcast, which will be co-produced by Out Magazine. The publication's Deputy Editor Fran Tirado will host the iHeartRadio Original podcast covering queer and queer-adjacent subjects. The first episode will be published on July 18.
"A podcast by the world's premiere queer media brand is long overdue, and I am more than honored to help it along the way," Tirado said. "Podcasting and audio storytelling, particularly in the LGBTQ+ space, needs more voices in it. I can't wait to help elevate and uplift those voices."
"At iHeartMedia, our goal is to connect exceptional content with diverse audiences," said Conal Byrne, president of iHeartMedia Podcast Network. "Pride Media has been an authentic voice for the LGBTQ+ community for years, and this partnership would not be possible without their unique expertise. We are proud to partner with them to create and distribute exciting new podcasts for the LGBTQ+ community and beyond."
iHeartMedia also announced that the Food 4 Thot podcast, a podcast of the high-brow and low-brow made by four queer men, will be joining the iHeartPodcast Network this month.