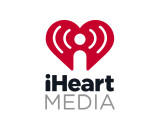 In a trans-continental venture, iHeartMedia is partnering with French media company NRJ Group to create new French podcasts, translate existing iHeart podcasts, and use iHeart subsidiary Triton Digital to monetize everything via French audiences.
Translated shows will be available on the iHeartRadio app, and on NRJ Group's platforms — in addition to "everywhere podcasts are heard," according to the press announcement. French listeners can expect to start seeing (and hearing) the French programming in Q4 of this year.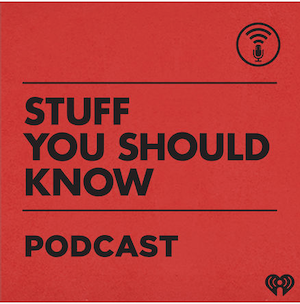 One of the first translation projects will be Stuff You Should Know, the flagship Stuff Media podcasts, which iHeart notes was the first podcast to exceed one-billion downloads. The franchise has posted over 1,700 episodes.
Additional shows in the curated slate are set to include other popular curiosity podcasts including "Stuff You Missed in History Class," "BrainStuff," "Unobscured with Aaron Mahnke" and "Cabinet of Curiosities," music podcast "Rivals" as well as true-crime podcasts Piketon Massacre, Missing in Alaska, Murder in Oregon, and Paper Ghosts.
About the new shows promised in this agreement — no details yet.
As part of the deal, NRJ Group will distribute select iHeartRadio Original English-language podcasts across their apps and websites; and will lead the monetization efforts in France with exclusive monetization rights for the French translation versions. and the co-produced slate of new podcasts from existing and emerging French talent.  The revenue process will leverage Triton Digital's supply side platform Yield-Op and its programmatic audio marketplace.
"As podcast audiences continue to explode in the United States, the medium is also going global, beginning to grow meaningful fanbases around the world," said Conal Byrne, CEO of iHeartMedia Digital Audio Group. "iHeartMedia is in a unique position to partner with the best audio companies from each territory – like NRJ in France – offering them deep archives of existing hits for translation, co-production of new shows to better support the French podcast creator community, and ad technology from Triton to build sustainable podcast revenue fast as part of the premiere worldwide audio marketplace."
"NRJ Group is proud to work with the world's leading podcast publisher, sharing the same mission : making high-quality entertainment podcasts available to the widest audience. This deal enables us to significantly enrich our offer to French listeners while clearly positioning NRJ Global as the top reference in France for the monetization of podcasts," said Cécile Chambaudrie, NRJ Global President & CEO of NRJ Group digital activities.
.