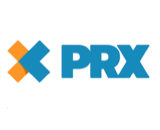 Ice cream brand Ben & Jerry's is partnering with PRX to launch a branded podcast. Called Blackberry Jams, the show drops August 31. The trailer is out now. (Listen HERE.)
It's a 10-episode series with an interestingly layered premise: An exploration of fandom for jam-band Phish, as experienced by black fans. It's hosted by Lenny Duncan and Leslie Mac. In the trailer, the hosts explain: "We're moving through a big crowd at a concert by our favorite band. It is not hard for us to find each other. Because sometimes in that sea of bobbing heads, we're the only black faces."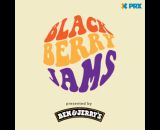 The show promises to delve into a wide range of topics, including discovering love for Phish and the jam band community, the historical and present connections between counterculture and Black liberation, dating as a Black, queer Phan, and how life-affirming concepts such as mutual aid are embedded in jam band culture.
Duncan is a theologian and Mac is Communications Director for The Frontline.
"Ben & Jerry's is honored to support Leslie and Lenny with 'Blackberry Jams,'" said Jay Curley, Global Head of Integrated Marketing at Ben & Jerry's. "We have been part of the Phish community for decades and supporting racial equity and Black liberation for many years. We are excited for Leslie and Lenny to share these stories and history with the world."
The show is produced and distributed by PRX.
.