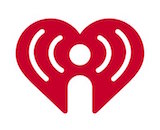 iHeartMedia announced that it launching a platform to help brands reach consumers during the recovery from the COVID-19 pandemic. The SmartAudio COVID Recovery Program is a collection of three products aimed at helping businesses reconnect with existing customers and reach new ones.
The suite includes the SmartAudio COVID Community Recovery Index, which uses mobility data to determine how many people are out of their homes and thus what stage of normalcy has returned to a particular region. This information will help brands tailor their messaging to the level of recovery in an area, whether it is still under a stay-at-home order or whether businesses have reopened. It will also use data-matching from SmartAudio to identify and re-engage with a business' most loyal customers. This part of the platform uses the iHeartMedia SmartAudio Dynamic Creative Optimization tool for tailoring messages and is powered by PlaceIQ, a location-based marketing intelligence company.
SmartAudio Brand Loyalists uses first- and third-party data to map customers to iHeartMedia's radio stations by day and daypart. The final part of the trio is SmartAudio Unlimited, which uses the same audience data for broadcast radio campaigns and applies it to digital marketing settings. It lets brands target audiences on mobile devices, web use, and smart speakers through iHeartRadio.
"The massive disruption created by the pandemic has caused brand loyalties to shift as consumers adapted to limited supplies and financial constraints – making them rethink what is essential," said Brian Kaminsky, iHeartMedia's president of revenue and data operations. "The SmartAudio data platform uses iHeartMedia's best-in-class audience data and real-time inputs to give brands the power to reconnect with their loyal customers and find switchers as they enter the market in a post COVID-19 world."