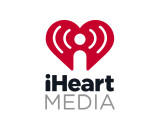 iHeartMedia is partnering with digital talent network/studio to form a new network called Curativity. The alliance kicks off with three shows:
"Spyology Squad," will follow Jayden, Ava and Mr. Jim as they work to stop Dr. Stinkybreath and his Purple Ninjas from taking over the world through science. (Trailer HERE.)
"Kids Short Stories" – A daily show inviting young listeners to tune in to hear themselves as the character in their own story.
"Kids Animal Stories" – Hosted by Mr. Jim, the weekly series explores the animal kingdom with endless amounts of adventure and opportunity to bring kids' stories to life.
"iHeartMedia is thrilled to team up with Collab to launch Curativity, LLC and bring this new entertaining and educational slate of podcasts to the iHeartPodcast Network," said Will Pearson, Chief Operating Officer for the iHeartPodcast Network. "We've seen how popular 'Kids Animal Stories' and 'Kids Short Stories' are with young listeners, and are excited to offer them a new series from the beloved Mr. Jim that tackles science with a fun, adventurous twist."
"This kids slate is an exciting addition to the world of family-fun entertainment and podcasting," said Eric Jacks, Chief Strategy Officer of Collab Inc. "'Spyology Squad' is a new kind of show that features an all-star cast to fully immerse young listeners into the world of ninjas, spies, and science – making any subject matter easy and fun to learn. We're so excited to be partnering with iHeartMedia to launch Curativity and bring the amazing stories from Mr. Jim to the iHeartPodcast Network."
.