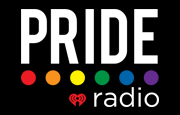 iHeartMedia has announced 96.7 Pride Radio in Minneapolis/St. Paul, the only terrestrial station in the U.S. devoted to LGBT (Lesbian, Gay, Bisexual, Transgender) programming.
The new station flips the switch today, at 6pm EDT (5pm local Central Time), starting things off with a 24-hour blast of Madonna records. After that, it's two weeks of nonstop, commercial-free music programming.
Over the last 15 years, FM radio has gradually extended its brands online, either via simulcasting or creating original streams derived from the broadcast signal. Much less common is an FM extension of a popular pureplay Internet-only station.  The new signal is borrowing from Internet radio in another way, with the two-week zero-ad-load attraction. If the traditionally heavy ad load of FM radio turns off some listeners, 15 days of uninterrupted music is a great way to attract awareness and share.
96.7 Pride Radio is derived from iHeartRadio's home-built Pride Radio, which the company characterizes as one of its "most listened-to dance hit and remix stations."
"June is Pride Month, and I can imagine no better time to launch a station this important to the Twin Cities community," said Hartley Adkins, Executive Vice President of Operations for iHeartMedia.  "This groundbreaking station represents a place for amazing music and entertainment, but also a platform for the LGBT community.  96.7 Pride Radio is a destination to express opinions, be heard and connect."