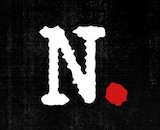 HiStudios is going through a rebranding. The business was initially spun out from podcast company Himalaya last August. Now it is separating itself as an independent entity and will be renamed as Notorious. The split from Himalaya is effective immediately and, according to the press release, will allow both businesses to pursue their own strategic priorities for growth.
"We're so thankful to the team at Himalaya Media in supporting our unique vision at launch and we look forward to continuing to reshape a new era of news and entertainment," the release said.
Notorious will continue to create shows centered on sports, entertainment, and influencers for both audio and video platforms.
"In history, being 'notorious' has been, at times, perceived as negative," CEO Peter Vincer said. "But we feel — especially in reflecting on the greatest media of our past — it has described the rebellious anti-hero, a spirit of independence and righteousness that is a characteristic of our company's culture and the media icons we have under our banner."