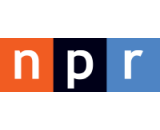 The TED Radio Hour podcast will be sounding a little different next year. NPR announced that Guy Raz will step down from his dual roles as host and editorial director of the show at the end of 2019. He will continue to have projects at NPR despite leaving the TED podcast, including hosting How I Built This and children's show Wow in the World.
"We're incredibly grateful for Guy's creative vision in building the TED Radio Hour into a powerhouse public radio program that explores big ideas through interviews with the world's greatest thinkers, scientists, artists, and visionaries," NPR said in the release.
The public broadcaster will work with TED to conduct a national search for Raz' replacement. NPR said it expects to have a job description available soon and will look externally as well as within its own ranks for the new host.