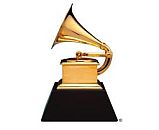 Beginning this year, the Recording Academy will be able to consider streaming-only albums for Grammy recognition. The organization's previous rules required a physical or digital release to be eligible for the awards.
The updated rules mean that the album Coloring Book by Chance the Rapper, will be up for consideration. The album was the first streaming-exclusive release to break into the top 10 of the Billboard 200 chart.
Other big music debuts this year also explored alternate distribution methods, although most did offer some non-streaming method of access. This shift from the Recording Academy is an acknowledgement from the industry that more artists are pursuing less traditional distribution paths.