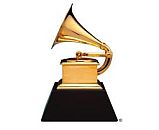 This year has had some big milestones in recognition of streaming as a valid and valuable distribution channel for music. And that shift is reflected in the music and musicians that have been selected as Grammy nominees.
Most tellingly, Chance the Rapper's Coloring Book is now the first streaming-only album up for a Grammy. Although having a release that hasn't sold a single copy up for so many awards is unusual, that's because the Grammy institution only just altered its rules to allow such a project to be considered. Chance the Rapper racked up seven nominations.
Several other albums that dropped via less traditional methods over the course of 2016 are also represented among the nominees. Beyoncé's Lemonade, which is exclusively streaming on Tidal, received several nods. Drake's Views, which was an Apple Music exclusive for several weeks, and tracks from Rihanna's ANTI, a project that initially launched as a free download, also received nominations.