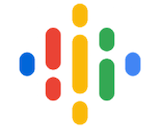 PRX, Google's partner in the Google Podcasts creator program, is announcing a new year of the accelerator, training, and funding program that was first formed in October, 2018. The program's mission is to provide a global audio community with open resources, empower underrepresented voices, and showcase new work.
The plan for 2020 is to select 20 podcast production teams, and provide them with free training led by PRX and program alumni. the recipients receive:
Regular feedback on all aspects of their production, including editorial and technical input;
Training on topics such as storytelling, sound design, and reaching audiences through marketing and engagement;
Equipment and software to help meet independent production needs amid the challenging circumstances of the COVID-19 pandemic; and,
Up to $12,000 in funding for use as they see fit for their productions.
In 2019, the program's first year, recipients came from Brazil, Chile, Colombia, India, Kenya, Lebanon, Spain, and the U.S. Those were early-stage entries.  The focus for 2020 is different — PRX tells us: "This year, the program will serve producers with an existing podcast who want to take their productions to the next level."