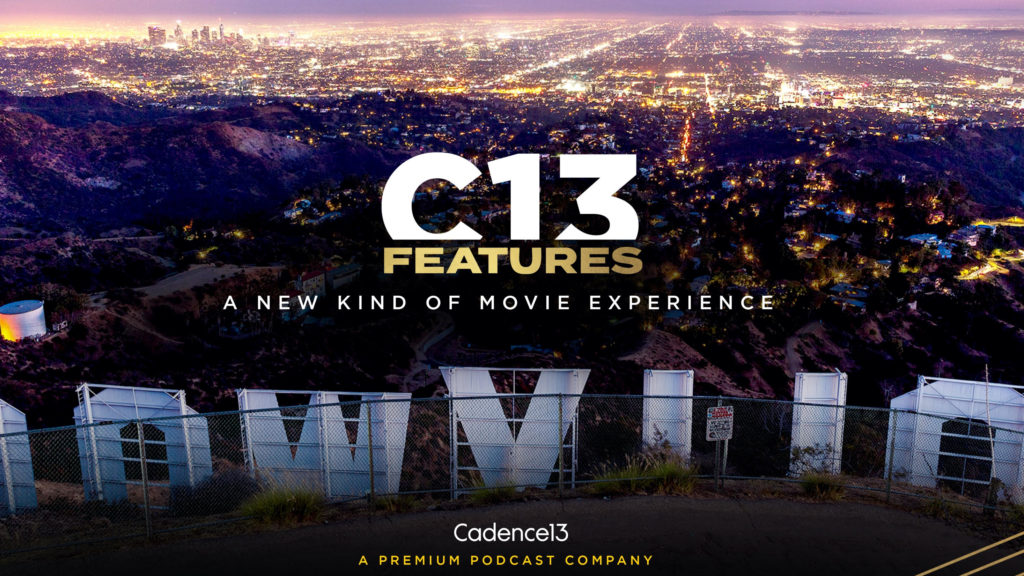 Entercom-owned Cadence13 is distributing an announcement of a new production segment called C13 Features — a podcast studio for single-episode, movie-length, original fiction audio shows. The company says each production will be "similar to a movie arc, creatively produced and developed for the theater of the mind."
It's a Hollywood approach, the company says, and the intent is to produce blockbuster audio productions at scale. That means a lot of them. No titles or other specifics disclosed today.
Endeavor Content is a partner in this venture, with a seat at the table from development rhough production. Endeavor brings film/TV experience and relationships, so in addition to helping make the shows, Endeavor might start derivative opportunities in visual media. Endeavor's tie-in is exclusive.
Chief Content Office of Cadence123, Chris Corcoran, is responsible for the C13Features concept, and will exec produce everything.
"As someone who studies and loves the idea of the blockbuster movie experience, from Jaws to Jurassic Park, combined with our collective love and passion for podcasts, C13Features sets out to capture the imagination in a bold new way for audio," he said. "The intention is to redefine the movie experience, inviting listeners to plug in their headphones and get lost in a wholly-original podcast movie."