GlobalWebIndex released research into the online behavior of teenagers. The participants covered 16- to 19-year old Internet users in 32 different countries worldwide. Entertainment is a top online activity for this age group, with 60% reporting that they had listened to music on a streaming service in the past month. One interesting note from the study was that teens were just as interested in learning details about their pop culture: 66% of them had checked information on music, leisure or entertainment online.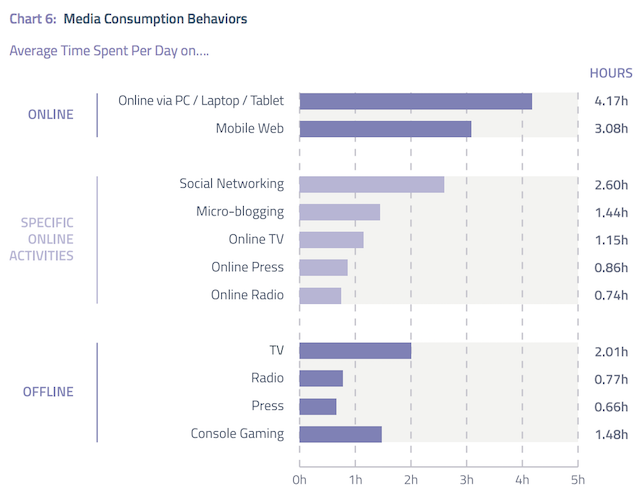 Online radio accounts for 0.74 hours of an average day for this age group, just about even with the average 0.77 hours spent with offline radio. GWI's data supported other research that has noted increased interest in mobile platforms. Teens spent an average of 3.08 hours on the web via mobile phones, compared with 4.17 hours online with a PC, laptop, or tablet.
Although teens are often a sought-after demographic, GWI did find some challenges. First, they tend to not have much disposable income, and thus are less likely to spend for their online content. And unfortunately for businesses, about a third of teens use ad-blockers that cut down on the financial effectiveness of ad-supported free services. But that didn't mean none of the teens were putting money toward music. 21% purchased music by download and 15% paid for on demand listening services in the last month.