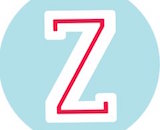 Gen-Z Media announced three new original podcasts made through its previously-announced partnership with PRX. Each of the shows target an audience aged six to twelve.
"I want my kids to feel as excited listening to our shows as they're used to feeling about their favorite movies and games," Gen-Z Media CEO Ben Strouse said. "Listening to immersive stories and other spoken-word entertainment is a new experience for many kids today, but it's an easy adjustment, and they immediately engage on a very high level. And I know that their parents will appreciate thoughtful, sophisticated and fun content that encourages kids to put down their screens and use their imaginations."
The first show is titled The Mayan Crystal, a fictional story about a girl from Belize who accidentally awakens an ancient evil. The first nine-episode season began on March 1.
Six Minutes is a twice-weekly fictional mystery series. It will have new episodes airing on Mondays and Wednesdays.
Finally, Pants on Fire is a game show. Contestants try to figure out which of two purported specialists in kid-friendly topics like sharks or pizza is the real deal and which is a phony. New episodes air year-round on Thursdays.