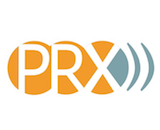 Media company PRX announced new partnerships with two podcasting networks: Gen-Z Media and Night Vale Presents. PRX will provide marketing, ad sales, and technology for the existing and in-development shows at both networks. Gen-Z Media focuses on properties for children, tweens, and families, while Night Vale Presents emphasizes new voices and content that pushes the bounds of the audio format.
"We're thrilled to be among PRX's curated, best-in-class shows," Gen-Z Media CEO Benjamin Strouse said. "The market for kids and family podcasts is exploding, and with PRX as a partner, we couldn't be more excited that Gen-Z shows will reach new audiences and more listeners than ever."
"At Night Vale Presents, we've long been thinking about how wonderful it would be if there were a collective of independent podcast networks," said Christy Gressman, partner at Night Vale Presents. "It seemed natural to reach out to PRX to explore collaboration. With this partnership, we get access to an incredible, smart and nimble sales team and to PRX's proprietary ad and distribution technology. Most importantly, we're excited to continue our mission of bringing new and diverse voices into the world of podcasting with the support of a like-minded partner that understands our unique needs."
Both Night Vale Presents and Gen-Z Media already have plans to launch new shows in 2018.