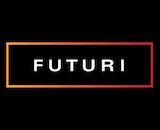 Futuri Media issued an announcement today which expands the company's purview beyond the suite of software and technology products it has offered broadcasters for years. At the crux is a new product called the Futuri Ad Network, which promises "flexible and turnkey options for generating revenue with digital content."
The two forms of digital content which seem targeted by the new ad network are Futuri Streaming (which provides online streaming and associated features) and POST (which enables quick capturing, editing, and posting of broadcast segments, turning them into on-demand audio).
"The new Futuri Ad Network sells audio and video pre-roll and mid-roll inventory and pays publishers their share of network ad revenue," Futuri says in a press release. Broadcasters can still sell directly, maintaining their high-vale pre-roll and mid-roll insertion orders. Those premium placements take priority, says Futuri, and "any unsold inventory is monetized through the Futuri Ad Network."
"The audio and video streaming ad market are growing, and we feel it's more important than ever to be an advocate for our partners in matching their content with revenue opportunities," said Futuri CEO Daniel Anstandig. He emphasized the ease and flexibility of the new system, enabling broadcasters to drive revenue growth no matter their staff resources.