Futuri Media publicly announced POST, a broadcaster tool for creating on-demand audio, a new product exclusively introduced by Futuri CEO Daniel Anstandig at RAIN Summit West in Las Vegas on Sunday.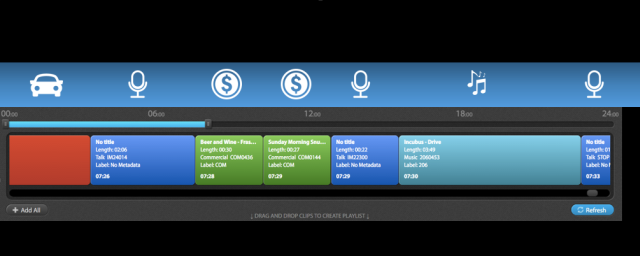 POST automatically records and distributes portions of any broadcast. It can distinguish broadcast segments — voice break, spot, song — and separate any segment from the linear stream. This patent-pending system makes it easy to send clips to social networks.
"According to every major industry analyst, less than 5% of all podcasts are attributed to broadcasters as content producers," said Daniel Anstandig. "Radio has a tremendous opportunity in the on-demand space." Anstandig noted that most radio content is used only once, potentially wasting millions of dollars of production expense. "With Futuri POST, broadcasters can extend the life of their broadcast audio," he noted.
POST's most clever component might be something called the "green button," which, when smacked by DJ, recognized the current segment as one to be POST-ed. That segment is bookmarked and saved. This enables radio hosts to act quickly when a segment is coming out well, and turn it into a podcast with a one-touch process.
Interestingly, POST also comes with licensed images that can be attached to audio segments.